Ready to entertain you
The CX-60 comes with Mazda's first plug-in hybrid system that utilises an electric motor and a 2.5-litre petrol engine.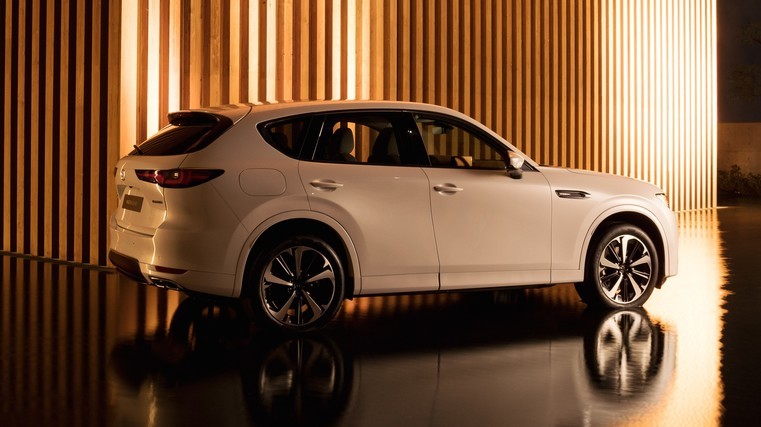 The wraps have come off the Mazda CX-60, with the marque saying it's the first of its large product group models to come with "greatly enhanced driving pleasure as well as environmental and safety performance".
The CX-60 is a two-row, mid-sized SUV with a focus on "driving entertainment". In addition, four new SUVs from the company's large product group will be introduced globally before the end of 2023.
A key feature of the European specification CX-60 revealed this week is that it comes equipped with e-Skyactiv PHEV. The powertrain is Mazda's first plug-in hybrid system that uses a 2.5-litre petrol engine and an electric motor.
The marque has now started production of the CX-60 at its Hofu plant in the Yamaguchi prefecture. The Japanese specification of the crossover will be announced in early April.
Sales in the European market will commence in the northern summer and the CX-60 will be gradually introduced globally, including to the New Zealand market.