Ranger sales jump 104%
Massive month for sales of new commercial vehicles as market records a year-on-year climb of 29.5 per cent.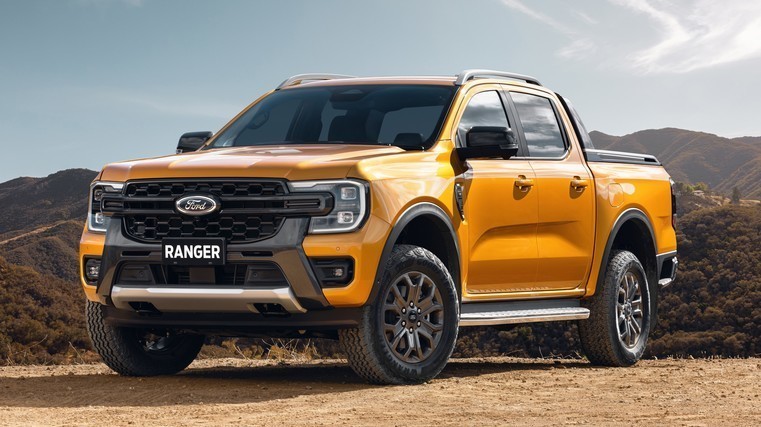 There was a huge year-on-year increase in registrations of new commercial vehicles in February.
Last month's total came in at 4,871. This was an increase of 3,761 units, or by 29.5 per cent, when compared to the same month of 2021 to bring the year-to-date total to 9,430.
The Ford Ranger regained it position atop the models' ladder, which was claimed by Mitsubishi's Triton for the month of January.
The Ranger sold 1,111 units in February for a market share of 22.8 per cent. This was a 103.9 per cent increase compared to 545 in the same month of 2021.
Toyota's Hilux was second with 890 for a market share of 18.3 per cent. That was an increase of 11 per cent on February last year when 802 Hiluxes were registered.
Third spot was claimed by the Triton with a 17.6 per cent share of the market. This was thanks to 855 sales for an 81.1 per cent rise from 472.
February's best-selling new van was Toyota's Hilux. It notched up a year-on-year increase of 4.3 per cent with 169 sales to claim 3.5 per cent of the market.
Ford was the top-selling marque for commercial vehicles in February. Its sales last month came in at 1,141 for a monthly market share of 23.4 per cent. Its total was up from 619 in February 2021, or by 84.3 per cent.
Toyota came second with a market share of 22.2 per cent thanks to 1,082 registrations last month for a jump of 9.3 per cent. Mitsubishi was third on 883, up by 72.1 per cent from 513. Its share of February's market came in at 18.1 per cent.