Push for Tesla Gigafactory in Southland
A champion of electric vehicles (EVs) is campaigning for Elon Musk to bring the manufacturing of his cars to New Zealand.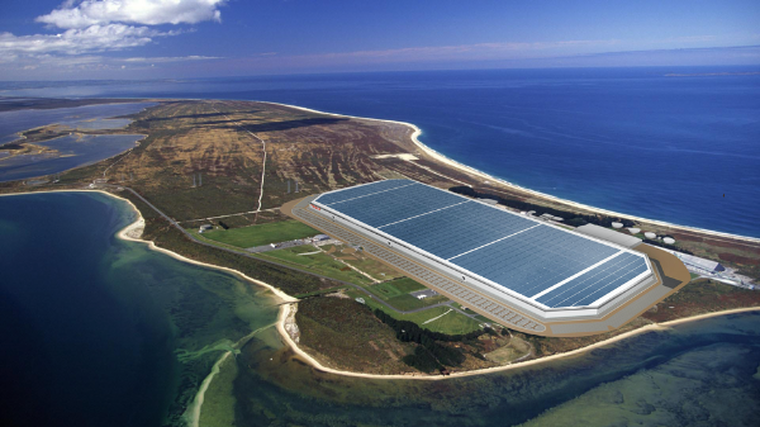 A Facebook campaign is under way to persuade Tesla to build one of its a gigafactories in Southland and deliver a multibillion-dollar boost to the local economy.
Nigel Broomhall, chief executive of ChargeSmart, is spearheading the drive to lure Elon Musk's business here following the announcement by New Zealand Aluminium Smelters (NZAS) that it is closing its Tiwai Point smelter, causing the loss of more 1,000 jobs.
Broomhall says there is the opportunity for the carmaker to step in and make the most of 570MW of renewable electricity that is "stranded".
He adds in an email announcing his campaign that Southland is "the perfect spot for a Gigafactory" as along with the renewable power it has a commercial deep-water port designed to manage raw materials, electricity transmission hardware to get energy into the site and 1,200-plus manufacturing staff.
An @nzgigafactory Facebook page has been created and Broomhall says if it receives more than 10,000 likes he will build a team to make an official pitch of his plans to Tesla. The page, which was launched on July 11, had already received more than 230 likes and a similar number of followers as of 10am on July 13.
Tesla currently has three operating gigafactories – in Nevada, New York and Shanghai. A fourth one is under construction in Berlin and plans are being made to build a fifth premises in the central United States.
Reasons for proposal
Broomhall explains the Tesla idea is worth pursuing because following the announcement of the smelter's impending closure, Southland will have a "large workforce and the potential to grow this quickly".
He adds the scheme would also add value for all Kiwis. "Even though the plant would be in Southland, having a technology leader like Tesla in NZ would have a huge ripple effect across the NZ technology industry. This would attract more technology players and grow our tech industry rapidly.
"Selfishly, I'm deeply passionate about electric vehicles and the benefits they bring. Cleaner air, quieter cities, energy independence from foreign fuel imports."
Economic value
Broomhall cites numbers from Tesla's plans for its German factory in backing up his case for the carmaker to head Down Under.
He says these include:
• $6.9 billion investment
• 8,000 jobs
• Assuming average wages are $90,000, that's $720 million per annum in salaries and $165m in income taxes
• Reduce/eliminate the $100m Transpower Clutha Upper-Waitaki Lines Project
• Eliminate/reduce the Transpower $500m-$600m investment needed across New Zealand to balance the energy surplus
Key factors
Broomhall continues in his email about the project that he believes three "major things" need to happen to help make his Tesla dream a reality.
"A great deal on energy. I don't see this as a game-changer. Germany recently announced a new Gigafactory. At 22.1USc/kWh (37NZc/kWh) they are 7.5 times more expensive than Tiwai pays today (based on recent articles). At 5NZc/kWh it's a bargain," he explains.
"Pressure on NZAS. Okay, so they have announced they have given up on NZ. How quickly can they scale down and clean up? For the last 60 years the smelter has held NZ over a barrel. If we can do a deal with Tesla, we need a clear time frame for all parties (existing workers, future job seekers, Tesla, and the NZ electricity industry).
"The political will to do a deal. The electricity industry is purely commercial, so they will compare commercial options coldly. We may need to add sweeteners to get a deal across the line and this is where the government would come in (tax, expedited regulation etc)."
Making a pitch
Broomhall claims the Gigafactory campaign has a good starting base but will "need to be polished and sharp" if it is to become a successful pitch to Tesla.
"Does NZ have the will and the appetite to take this bold approach? We're testing that," his email adds.
"If the Facebook page we've created gets to 10,000-plus likes, we'll build a business-funded team and pitch Tesla. We'll co-ordinate across the electricity industry, local and central government."
At that stage, the ChargeSmart boss plans to pull together representatives from the electricity industry, Southland community, Ngai Tahu, and local and central government representatives.
"Let's leverage our clean and green image and use it to create jobs in a high-tech industry that aims to make the world a better place," he says.
For more details, visit www.facebook.com/nzgigafactory