Prices for Ranger revealed
Ford NZ's managing director says next-generation ute offers "fantastic" value for Kiwi customers.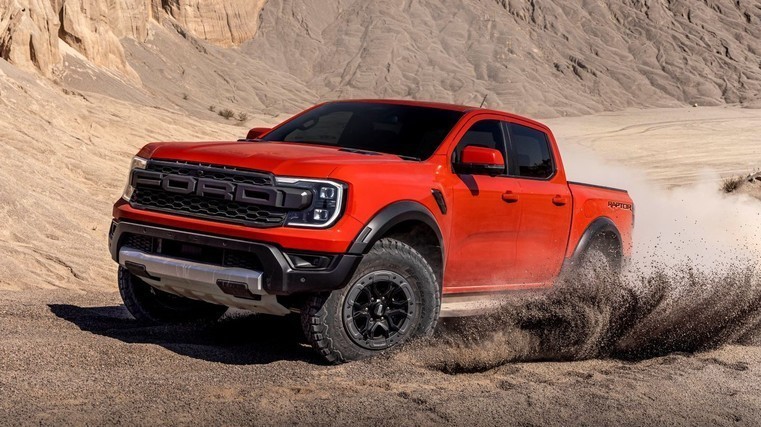 New Zealand pricing of the 2022 Ford Ranger has been confirmed, with the range starting at $46,990 for the XL four-by-two chassis cab through to the top-of-the-range Raptor priced at $89,990.
Simon Rutherford, managing director or Ford NZ, says the line-up offers "fantastic" value for money to customers.
"The 2022 next-gen Ranger is a world-class vehicle with significant leaps forward in technology, safety and capability across the range," he adds.
"As the country's best-selling vehicle for more than seven years, it has set the benchmark in this segment for some time. We expect the next generation to raise that mark yet again, beginning with the surprisingly packed XL through to the Raptor [pictured].
"This is great news for our customers. Alongside the great steps forward for the vehicle, the pricing of the 2022 line-up ensures the Ranger continues to represent excellent value for money, while the more powerful yet cleaner powertrains also take a bit of the sting out of the clean car fees.
"Not only will the next-gen Ranger in most cases offer more power and torque than our competitors, [it has] improved emissions so in most cases the fees will be less.
"Even when compared to our own outgoing Ranger 3.2 powertrain, the new V6 will have lower emissions and a lower clean car fee."
The 2022 line-up features the work-site ready XL 4x2 with a single turbo (6AT) two-litre diesel engine, alongside the XL 4x4, XLT and Wildtrak with a bi-turbo two-litre and three-litre V6 turbo-diesel available on Sport and Wildtrak, both with 10-speed automatic transmission.
One of the highlights of the 2022 Ranger line-up is the addition of the three-litre V6 turbo-diesel resulting in 184kW of power at 3,250 rpm and 600Nm of torque from 1,750-2,250rpm.
Ford's two-litre bi-turbo diesel makes 154kW at 3,750rpm and 500Nm from 1,750-2,000rpm, while the single-turbo diesel will offer 125kW at 3,500rpm and 405Nm from 1,750-2,500rpm.
The Raptor will feature a petrol engine for the first time, with a three-litre V6 twin-turbo EcoBoost engine producing 292kW and 583Nm to take the performance of the top-of-the-line Ranger to a whole new level.
Transmissions include a 10-speed auto available on both V6s and the two-litre bi-turbo with the current six-speed automatic transmission behind the latter.