Power project on-track
Italian marque releases limited series of super sports car with looks to "push boundaries" of design.
Posted on 02 August, 2022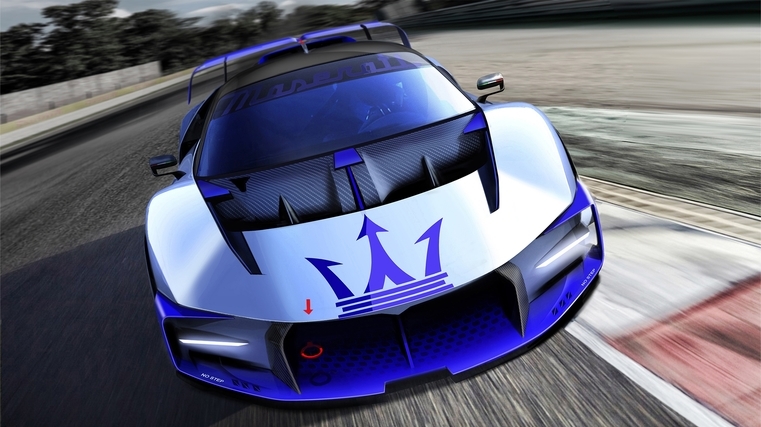 Maserati has unveiled its Project24 – a limited series of super sports car, and referred to by a codename to raise the brand's performance to a new level of adrenaline on the track.
The track-only vehicle, pictured, inherits the specifications of the MC20, which have been enhanced with technical specifications to advance it further.
Its V6 Nettuno engine adds new turbo-chargers to raise its power to 740hp, there's an innovative suspension, carbon-ceramic braking system and tyres tuned up for racing, as well as FIA-approved safety features.
Based on the brand's obsession with lightness, the target weight of the new Maserati will be below 1,250kg. The perfect combination of output and lightness result in a power-to-weight ratio of approximately 1.69kg/hp.
Designed by Centro Stile Maserati, the Project24 has a completely new look. This time, Maserati design pushes the boundaries to the limits, free of the constraints usually seen in a racing car.