Port reveals eco-friendly push
Chief executive announces $21.7m profit drop and targets net-zero emissions by 2050.
Posted on 29 October, 2019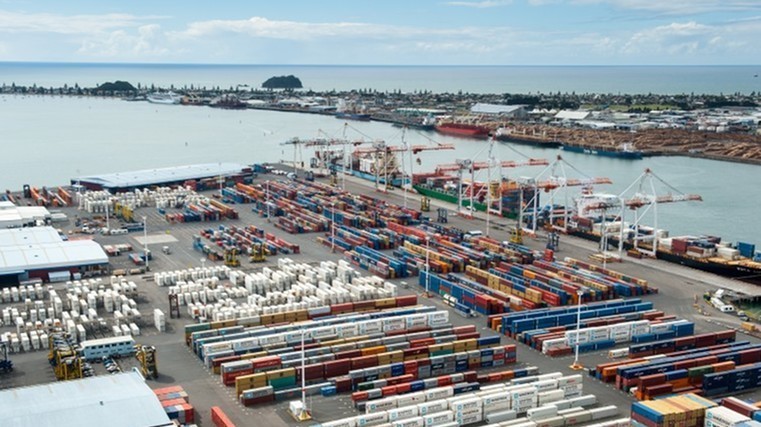 Port of Tauranga bosses are embracing electric vehicles and biodiesel, along with continuing the battle to keep stink bugs out of the country, as they strive to take a greener approach.
Chief executive Mark Cairns spoke about some of the firm's environmental challenges at its annual meeting, where he also revealed profits had dipped $21.7 million for the first quarter of 2020.
He said that understanding and reducing the port's carbon emissions had been a big focus in the past couple of years.
"We are targeting net-zero emissions by 2050 and we are working on multiple fronts to achieve this," he said. "One is the establishment of an 'inset' fund, where we invest the money we would spend on external carbon offsets on sustainability initiatives within our business. This year, this fund sits at just under $1m, which we are using to subsidise the purchase of more expensive battery-hybrid straddle carriers.
"Our next stage of expansion will allow us to utilise fully-electric automated stacking cranes, avoiding increased diesel consumption from the increase in cargo handled. We are also replacing light vehicles with electric or hybrid models where we can, and using biodiesel where we can't."
Cairns told shareholders at the October 25 meeting in Tauranga that the company was also supporting moves to phase out or recapture methyl bromide for log fumigation.
"We have introduced financial incentives for bark removal on export logs prior to their arrival at the port ... However, the fact remains that many of our export markets insist upon the use of methyl bromide to address biosecurity risk. And even our own Ministry for Primary Industries requires methyl bromide treatment of many imports to repel pests such as the brown marmorated stink bug," he said. "Keeping this pest out of New Zealand is a big focus of our biosecurity excellence partnership with MPI, Kiwifruit Vine Health and other agencies, which aims to build awareness among the wider port community."
On financial matters, Cairns said that the port's unaudited group net profit after tax for the July 1 to September 30 period had fallen 6.3 per cent on the previous corresponding quarter from $23.2m.
The decline was largely due to falls in log and dairy exports. Despite that setback, Cairns said the port is "taking a hard look at all our costs to ensure we are in the best shape possible and our recent credit upgrade to A- will help with our financing costs over the coming year".
"We believe we are well placed to weather any coming economic storm," he said. "Based on the first quarter's performance, and notwithstanding any significant market changes, we expect full year earnings to be between $96m and $101m. This is the same guidance we gave at last year's annual meeting for this year's record result."
During the latest quarter, the port handled nearly 6.8 million tonnes of cargo, a 1.1 per cent decrease on the same period last year. Container numbers increased overall to more than 312,000 TEUs [20-foot equivalent units], a 5.8 per cent increase on the first quarter of last financial year.
Transhipments, where a container is transferred from one service to another at Tauranga, also increased by 9.2 per cent to more than 92,000 TEUs.