Popularity of EVs soars
Best-sellers make massive year-on-year gains and sporty models also feature among sales for low-emissions cars.
Posted on 11 January, 2022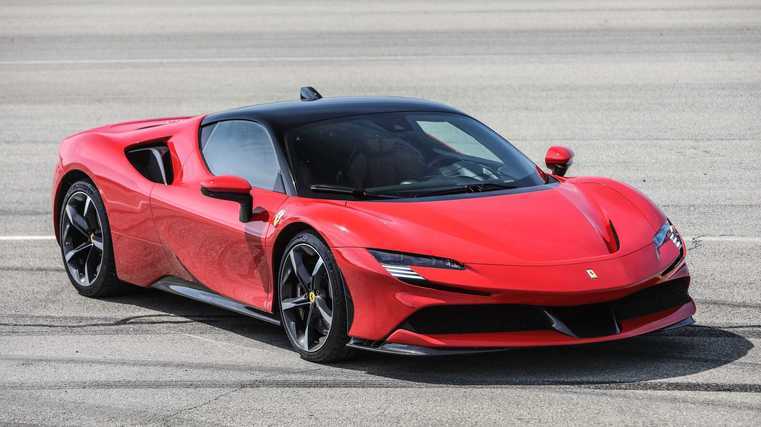 Sales of Tesla's Model 3 increased by a whopping 540 per cent in 2021 when it sold 3,271 units compared to 511 the previous year.
A breakdown of last year's electric vehicle (EV) registrations by the Motor Industry Association (MIA) reveal the Tesla was the top-selling battery electric car.
It was followed by the MG ZS on 872 units, up 639 per cent from 118 sales in 2020, and three Hyundai models completed the top five.
Hyundai's Kona sold 825 units, an increase of 249.6 per cent from 236 a year earlier, the Ioniq shifted 240, a climb of 433.3 per cent from just 45, and the Ioniq 5 notched 235 sales.
Mitsubishi dominated the plug-in hybrid (PHEV) sector withs its Eclipse Cross leading the way on 743 registrations followed by the Outlander on 614.
The MG HS and Mini Countryman also broke three figures for sales numbers last year, while the Ford Escape took fifth spot on 89 units.
Toyota swept the top five spots in the traditional hybrid category and its RAV4 led the market in 2021 on 4,596 registrations, an increase of 20 per cent from 3830.
Next up was the Corolla, climbing 29.8 per cent from 1,531 units to 1,987 over the same time frame, followed by the Highlander, C-HR and Yaris.
The best-selling petrol hybrid that wasn't a Toyota was the Honda Jazz on 666 units.
Notable highlights in the MIA data included a registration for a Ferrari SF90 Stradale, pictured, in the PHEV section and one for the marque's LaFerrari among traditional hybrids.
Other sporty models on the PHEV list included 22 Porsche Cayennes, down from 39 in 2020, and two Porsche Panameras compared to one the year before.
Meanwhile, the hybrid charts featured one McLaren Speedtail and five Maserati Ghiblis.
Sales of new vehicles with some form of electrification surged in 2021, with 6,899 BEVs, 2,461 PHEVs and 13,794 traditional hybrids registered during the year.
Best-selling EVs of 2021
BATTERY ELECTRIC
Tesla Model 3 – 3,271 units
MG ZS – 872
Hyundai Kona – 825
Hyundai Ioniq – 240
Hyundai Ioniq 5 – 235
PLUG-IN HYBRID
Mitsubishi Eclipse Cross – 743 units
Mitsubishi Outlander – 614
MG HS – 273
Mini Countryman – 120
Ford Escape – 89
TRADITIONAL HYBRID
Toyota RAV4 – 4,596 units
Toyota Corolla – 1,987
Toyota Highlander – 942
Toyota C-HR – 927
Toyota Yaris – 882