Peek into Polestar's future
All-electric Swedish marque unveils plans at industry event in California.
Posted on 15 November, 2023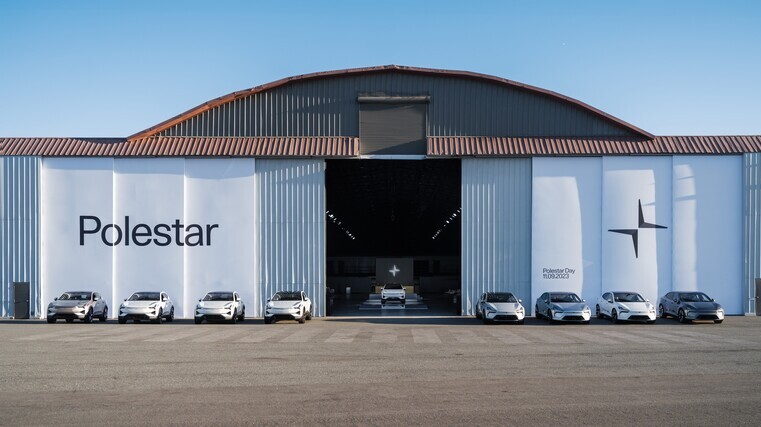 Polestar showcased innovation and a strong path forward at its inaugural Polestar Day.
Held in Los Angeles, last week's event gathered key executives and innovations in front of an audience of customers, investors and press.
Thomas Ingenlath, chief executive officer, says: "Polestar Day provides substantial insight into our products and innovations we're working with global leaders in various fields to bring the best electric performance cars to market.
"We are progressing from having one car on the roads – the Polestar 2 – to having three with the ongoing launches of our two SUVs, Polestar 3 and Polestar 4. The coming months will be some of the most exciting our young company has ever seen."
Polestar was joined at the event by executives from strategic partners including Bcomp, Göteborg Energi, Luminar, Mobileye and StoreDot.
The marque's full range of future models was exhibited together for the first time, including the 3, 4 and 5, Precept, the Electric Roadster Concept and Synergy.
Guests were able to test drive the latest model-year 2024 Polestar 2, as well as ride in 3 and 4 development prototypes with engineers and experts.
The company also made announcements at the event. It's initiating a pilot project and launching a virtual power plant for vehicle-to-grid technology development with the Polestar 3.
Polestar is expanding its manufacturing footprint with Polestar 4 production to begin in South Korea in 2025. Mobileye and Luminar are joining forces to bring lidar to the 4 to enable Mobileye Chauffeur autonomous driving functionality in the future.
And the marque and StoreDot are collaborating on "extreme fast-charging technology", and plan to demonstrate this at full scale in a Polestar 5 prototype next year.