Passenger car imports climb 16%
Automotive industry helps lead national recovery in value of goods coming into the country.
Posted on 24 October, 2019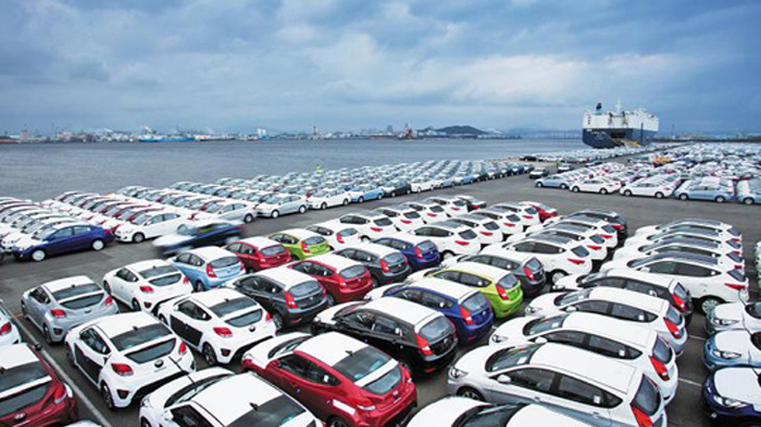 Car imports to New Zealand have bounced back and climbed by 16 per cent in the September quarter from where they were at the end of June, according to new figures from Stats NZ.
The latest overseas merchandise trade statistics reveal passenger-vehicle imports soared during the three months to the end of September this year compared to the fall of 18 per cent in the June 2019 quarter.
This revival in trade helped imports for the nation overall jump by 3.4 per cent from the end of June to the end of September to $16.4 billion. The value of vehicle imports in the September quarter came to almost $1.3b – up from $1.1b in the previous three months.
However, that figure was slightly below the import value of passenger cars in the same period for the previous two years. Vehicles, parts and accessories have been relegated to the second biggest commodity by value for New Zealand's import industry. This is despite figures for September being up on the same month last year by 7.5 per cent, at $810 million.
But the quarterly and annual statistics show that category in decline with vehicle-related imports over the year to the end of September down 8.2 per cent to $8.6b.
Mechanical machinery and equipment is now the country's leading import category by value, at $9b for the past year. The number of newly registered cars and station wagons also climbed five per cent in the month of September to 21,952, which included 11,630 used vehicles.
For the quarter, the number of such vehicles was up 10.6 per cent to 63,527, of which 36,774 were used. While those figures were ahead of the same quarter in 2018, they remain below the numbers achieved two years ago when there were 72,693 new registrations.
Monthly import movements for September 2019 show that Japan remains among New Zealand's major trading partners, with an increase in deals of $67m, or 18 per cent, to $436m. The rise was led by passenger motor cars, up by $23m, and trucks and vans, up $14m.
To read the full Stats NZ report, click here.