Paddon prepares for Rally Turkey
Kiwi rally driver Hayden Paddon and British co-driver Seb Marshall prepare to face new challenges as they join fellow competitors for their first run at Rally Turkey this week.
Posted on 13 September, 2018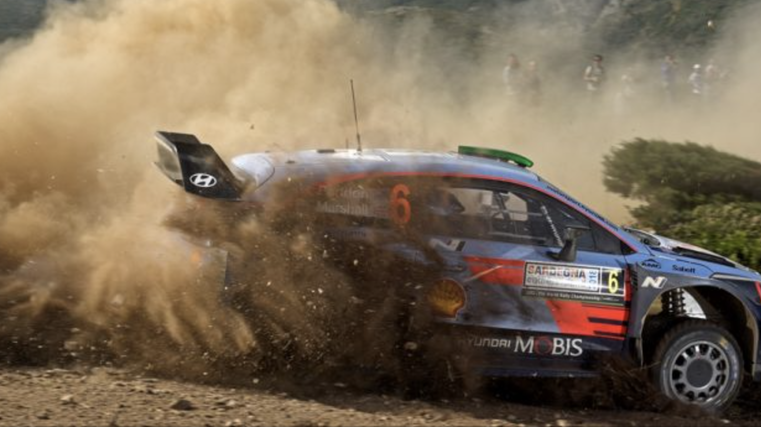 Kiwi rally driver Hayden Paddon and his British co-driver Seb Marshall are feeling relaxed and focused despite heading into new territory as they join fellow World Rally Championship (WRC) competitors for their first run at Rally Turkey this week.
The Turkish rally returns to the FIA World Rally Championship for the first time since 2010, meaning none of the current crop of WRC crews have competed here.
"We know it's going to be hot and dry, with very twisty, long stages," says Paddon. "From what we have seen so far, it looks like will be a bit of the old Cyprus and Greece rallies mixed together. I also think it will be the most challenging gravel event of the year."
Paddon says he goes into his fifth WRC rally of the season with Hyundai Motorsport feeling confident and relaxed.
"I think we can achieve something quite special here. We just have to stay focused and calm and let things naturally happen. But we have prepared well, the car is feeling great and we have a good road position."
With Friday's running order decided by competitors' current championship position, Paddon will run towards the rear of the 12-strong WRC field, potentially offering clearer lines on the gravel stages.
They come to Turkey having tested with Hyundai Motorsport a couple of weeks prior to the event.
"We tested in France in rough hot conditions to try and replicate Turkey conditions as best we could, but as it's a new rally it's very much an unknown for everyone. So, our test was just fine tuning really, as I am happy where I am with the Hyundai i20 WRC and the feeling I have in it."
The 13-19 September event is expected to run in hot, dry conditions with the temperature around 30C in the Turkey Riviera holiday region.
"As it is a new event, tyre choices are a little more up in the air as no one knows what tyre wear and abrasiveness will be like, or even how the roads develop on the second pass. So, we will have to pay special attention to this. The climate would suggest H-compound tyres will be used a lot, but it more depends on the road surface, and what's under the top layer."
Key facts for Rally Turkey
Dates: 13-19 September 2018
Stages: 17
Total distance: 875.34 km (35.69 per cent SS)
Featured image: Hayden Paddon at WRC Italy. Source: NZ Motor Racing