On high alert for stink-bugs
Importers of used vehicles are being hit by extra biosecurity, transport and cross-rate costs.
Posted on 06 September, 2018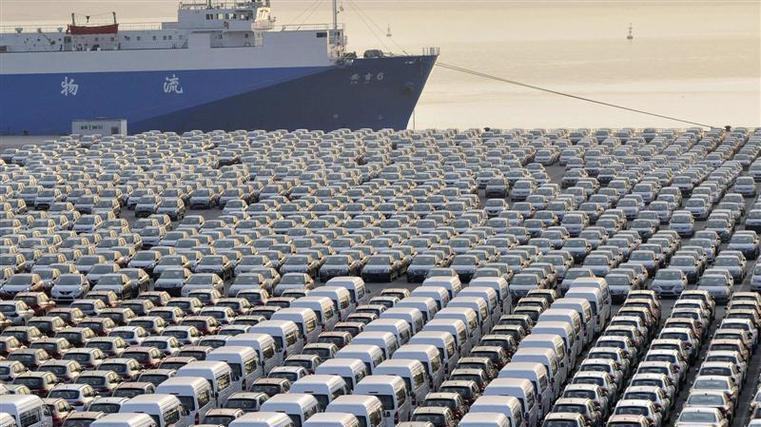 The automotive supply chain is expected to cope with the start of the high-risk period for brown marmorated stink bugs (BMSBs) – although teething problems are possible.
September 1 saw the beginning of the new season for the biosecurity threat that wreaked havoc across the supply chain earlier this year.
Now heat treatment of all used vehicles and machinery from Japan is mandatory, as well as approved pathways for new vehicles, to prevent the bugs getting into New Zealand. The measures result from the new import health standard (IHS) released by the Ministry for Primary Industries (MPI).
Issues facing the supply chain have been exacerbated by Typhoon Jebi hitting western Japan on September 4, with logistics companies and border-inspection organisations warning of likely drops in capacity especially from Kobe and Osaka reports VIA (the Imported Motor Vehicle Industry Association).
Although delays will be possible during the stink-bug season, which ends on March 30, not as many forward bookings for vehicles in Japan as normal were made during August and early September.
Traders reported lower business activity, the dollar's cross-rate with the yen tumbled and there was a lack of vehicle storage space in Japan. On top of this, extra costs are being borne by importers. Heat-treatment surcharges currently range from $225-$250 per vehicle depending on the service provider, land-transport prices in New Zealand are rising and the price of shipping – or bunker – fuel is going up.
David Vinsen, VIA's chief executive, says despite the short timeframe, with the new IHS being released just three weeks before the new BMSB season, businesses are well-prepared.
"It's still going to be tough, but companies involved say they are ready to various degrees," he told Autofile. "This stink-bug season has come when there are reduced forward orders because of the way the market is at the moment.
"VIA is monitoring problems when and if they arise, such as heat-treating electric vehicles [EVs] and possible effects on their batteries. We're working on those sorts of things. It hasn't been a case of someone dropping a flag when the season started and it's all go.
"We've had concerns about whether shipping companies will allow mixed cargos, and changes to sailings and their frequency.
"The industry needs to be congratulated, especially the biosecurity companies. They have made huge investments without knowing what would finally be in the new IHS. They had a good idea, but that could have changed, and millions have been spent designing and building heat-treatment plants."
The new IHS requires vehicles to be exposed to 60 degrees Celsius for at least 10 minutes, so the treatment time per unit is 30-40 minutes with ramp up and down temperatures included.
Vinsen adds: "That process is fine, but what about downstream effects with about 12,000 units a month? This scale-up in production is a step-change overnight. Whether it goes smoothly will depend on how companies cope with volumes in Japan and outcomes when vessels arrive, but the possibility of delays may be mitigated by a reduction in demand and forward orders.
"The MPI and companies based here have been sending more staff to Japan with everyone focusing on the job, and there will be extra costs to be borne by importers."
Frank Willett, chief executive of Autohub, questions who really knows if the industry is ready for the BMSB season.
"We just need to press the button and hope it runs smoothly. That said, this is huge volume-based heat treatment for the first time. Given the scale, there are likely to be some issues."
Willett believes the used-import industry from Japan has entered a period of significant change because of the new IHS.
"Given issues created by BMSBs earlier this year, the IHS puts in place measures to ensure no stink-bug threats exist to New Zealand from used imports, but even if one live stink bug is found onboard on arrival, a ship will be scrutinised and possibly turned away."
Willett notes forward bookings have reduced because "dealers have been reporting sluggish sales around the country and this will cause cash-flow issues for many".
"Sales have possibly been affected by economic uncertainty and a loss in business confidence. Also not helping is the rate with the yen slid. Issues are affecting the market and are resulting in about a 30 per cent dip on volumes earlier in the year. There are other things that will lead to further prices increases for importers."
Over the past six months, for example, bunker-fuel prices have jumped by more than 40 per cent. Extra costs are being faced by car importers here with transport and delivery costs increasing due to fuel-price rises and taxes, while road-user charges are about to rise.
"There are wider implications of the MPI's requirements for New Zealand-bound used vehicles," adds Willett. "For example, used vehicles destined for Fiji require heat treatment, but those for Australia don't. This has caused concerns for shipping lines about potential cross-contamination of cargo."
Kiwi importers of damaged vehicles for parts or repair may have difficulties in continuing supply as they must be heat-treated. This is also the case with parts, such as engines, which aren't easy to handle, while some machinery – such as forklifts – are problematic.
"The main issue is whether service providers carry out treatment so they can be imported, and what the extra fees and costs will be."
Nigel Grindall, chief executive officer of Moana Blue Shipping and Automotive Technologies Ltd, says implementing heat treatment correctly and according to MPI guidelines is complex and time-consuming.
"It has been a long process to get to this stage with massive investment – with more people on-site, the extra time treatment takes, bringing in cars for this to be done and MPI rules for vehicles to be parked in special areas afterwards. Our focus is looking after customers. If there's any slack, we're prepared to tackle that. The real pressure may come in January more than September and October.
"If there are delays, they may be from the shipping side with lines separating new and used vehicles for at least the first part of the BMSB season when we will be holding our breath due to bugs hibernating."
If the MPI discovers stink bugs and sends vessels offshore, Grindall would be worried about effects on the industry.
"That would be expensive. We also have to factor in the upcoming emergency bunker-fuel surcharge. It has been a challenging time, but we will meet MPI requirements."
Malcolm Jackson says Mitsui OSK Lines (MOL) will follow all IHS requirements and MPI guidelines."MOL will continue to monitor for stink bugs in transit to New Zealand as to the effectiveness of pathways and treatment facilities approved," he told Autofile. "We hope the measures are successful and we will not see any impact on shipping like we did during February to May."
As for moving forward, Vinsen says VIA will ensure there are good communication channels between all parties, while regular teleconferences have been reinstated.
He says: "These meetings are about open communication, full and transparent discussion, and exchanging useful information.
"We need experts in biosecurity to focus on this issue and collaborate, and communicate as much as possible. VIA's role during the stink-bug season is to coordinate efforts, and collaborate between government departments, and interested and affected businesses."