NZTA boss lays down aims
NZTA to become "a more effective regulator", says interim chief executive.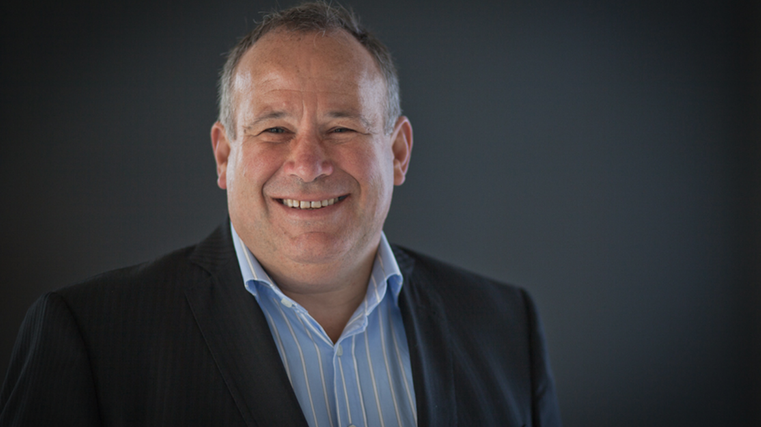 The NZTA's interim chief executive Mark Ratcliffe says growth in population and the economy means the country needs to better plan for the future, and help shape our cities and towns in a way that enables people to move around safely and easily.
Speaking about the New Zealand's transport system at the annual AA conference in Dunedin on March 29, Ratcliffe said that as former Chorus chief executive, he knows the importance of providing good infrastructure and services to communities to keep people connected – and that the agency has a similar purpose.
"Our core functions are to invest in land-transport activities, manage the state highway network, and provide access to and regulate land transport," said Ratcliffe.
"We have been making headlines against some of these core activities for more than six months. And I'm moving to respond to the concerns as swiftly as I can."
"My approach to our work is to be open and transparent. This is the way of the world we live in. People expect transparency from organisations. This is one of the fundamentals I'm working on within the agency."
What follows are edited parts of Ratcliffe's speech:
New additions to the NZTA team
I've inherited an organisational structure that came into effect in early January. This structure places a greater emphasis on the NZTA being a more effective regulator, introduces a more laser-like focus on safety, health and the environment – including road safety – and brings into the agency the new function of light rail.
There are new general managers in each of these three key areas. They are new to the agency and bring a significant lift in our capability.
Greg Lazzaro started this week leading the safety, health and environment group. He joins us from Fonterra where he has been the organisation's global health and safety and resilience and risk director.
Kane Patena joins us as the new general manager of regulatory early next month. He has an extensive background in regulatory compliance in both the public and private sector. These new managers will drive a gear shift in the agency.
Funding
The government policy statement (GPS) for transport sets out the strategic direction, revenue, and funding for investment in the land transport system.
This GPS has a stronger focus on reducing deaths and serious injuries, an increased focus on environmental outcomes, a proactive modal shift in urban areas from roads to public transport and active modes, with a particular focus on rapid transit.
It also has a focus on increased regional investment – through local road improvements, safety improvements, inter-regional passenger and freight connections and resilience, including adaptation to climate change and a reduced emphasis on state-highway improvements – from 38 per cent of investment in GPS 2015 to 25 per cent in GPS 2018.
Road safety
At least seven people die and around 54 are seriously injured every week on our roads. Each death and serious injury has a devastating impact on our communities. It also has a social cost to New Zealand.
We're doing a lot in the road safety space and a lot of these things we're doing in partnership with the AA. Our Safe Network Programme aims to save up to 160 deaths and serious injuries every year across New Zealand's highest risk state highways and local roads.
The $1.3 to $1.5 billion investment over three years signals the government and agency's commitment to making our roads safe, working in partnership with local government and the wider safety sector to find the right safety solutions for each region. Auckland, Waikato and Canterbury have been identified as the priority regions for the first phase of the three-year programme.
Safe vehicles
Looking at regulatory change to improve the safety of cars on our roads. More than 60 per cent of death and serious injury crashes are in one and two-star safety-rated vehicles that offer little safety protection – these make up 45 per cent of the light vehicle fleet.
People lack awareness of the role their vehicle plays in keeping them safe – either in reducing the likelihood of a crash or protecting occupants if a crash happens, we're developing a programme to turn that around. We're making significant improvements to our regulatory function to be world-class – this is about developing new processes and building both capacity and capability.
Last October, we announced an extensive review of open compliance files and that we were getting tough on enforcement. There were 850 of these with around 160 prioritised due to their potential safety risk. By mid-March, the agency had taken more than 260 compliance actions across the areas we regulate.
The regulatory compliance review is now focused on what the future of regulation at the NZTA should look like. The review highlighted areas for immediate improvement, which are in the process of being implemented.
One has been to establish a new regulatory group. We did this in January. This group brings together the teams that are responsible for the spectrum of compliance activity across the agency. The bottom line here is, as you know now, the transport agency is enforcing regulation to improve safety.
Looking ahead
System planning is a key part of preparing for the future. The NZTA is taking a greater role in master planning the land-transport system, and its integration with land use to support improving housing affordability and making our cities more liveable.
Our transport system needs to provide people with a range of choices about how they get to work, connect with family and friends and access services. And it plays a vitally important role in an efficient and growing economy.
Our goal is to create a sustainable transport system across all modes to better manage urban growth, reduce harm to people and the environment, and introduce improvements offered by new technology.
The NZTA has a national role and a national responsibility to make a real difference in helping to address the big transport and transport-related issues facing New Zealand. The agency is dedicated to this role. And it is equally dedicated to working with communities and organisations such as AA to deliver the best outcome for New Zealanders.