Nottingham creditor blogs view
Autofile Online talks to one of Dermot Nottingham's judgement creditors and explores what his blog has to say.
Posted on 13 September, 2018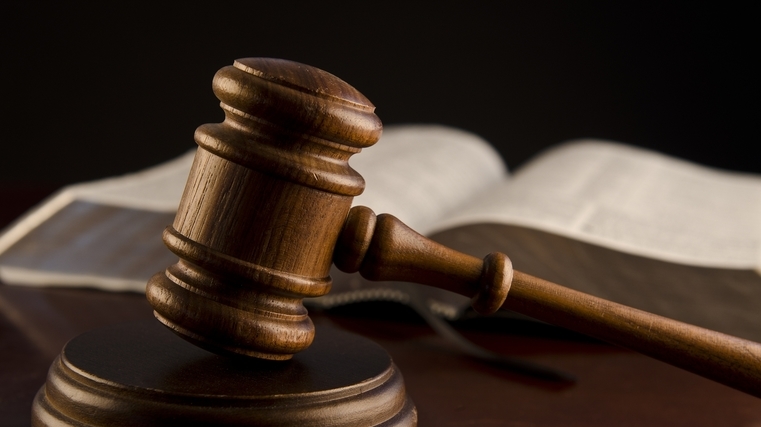 A judgement creditor has given a rundown on the bankruptcy proceedings against Dermot Nottingham and their outcome because he believes the case is a matter of public interest.
By making his views known on his Your NZ blog site, Peter George told Autofile Online he is "aiming to hold Nottingham to account". He thinks "the bankruptcy should be made public in case there are others with any possible claims", and adds "I'm aware of some of Nottingham's automotive past, and he seems to have gone off the road somewhat in the past few years".
Dunedin-based George is a creditor of Nottingham "because he tried to privately prosecute myself, another blogger, the NZ Herald and Otago Daily Times, and costs were awarded to us".
Below are some edited extracts from George's blog, with court notes denoted by "judgement" followed by a number.
Peter George: "On September 11, 2018, Dermot Gregory Nottingham was adjudicated bankrupt with claimed debts of about $2m 'yet he claims to be penniless'. That amount includes about a quarter of a million dollars in court costs owed to a number of ex-defendants in unsuccessful public prosecutions.
"It has taken about a year to get to this point. In July, Nottingham tried to avoid bankruptcy by putting a proposal to creditors. If more than 50 per cent of creditors with more than 75 per cent of the debt vote in favour of a proposal, it can be considered for acceptance by a court as an alternative to bankruptcy. The proposal passed a vote."
Judgement [13]: As I understand it, insofar as the critical question of whether to accept or reject the proposal is concerned, Nottingham's judgement creditors – Mr and Mrs Honey and Mr Taka, HT & E, Mr Prentice, Allied Press and Mr George – voted against the proposal and all other creditors voted for it. The number and value of the votes in favour of the proposal dwarfed those of the judgement creditors. Accordingly, a resolution to accept the proposal was passed.
George: "But this was appealed because many of the alleged creditors provided no evidence. Regulation 12 stipulates that creditor claim forms must 'have attached to it evidence of the debt and any other evidence supporting the claim'."
Judgement [23]: On the evidence, I am satisfied none of the creditors whose claims are the subject of this appeal lodged claims with [proposed trustee] Mr Whitley which came remotely close to complying with Regulation 12.
George: "These include claims of more than $1.2m from associates of Nottingham, who have been involved in various litigations with him."
Judgement [28]: In my judgement, Mr and Mrs Honey and Mr Taka have established Mr Whitley was wrong to have accepted the claims of the general creditors and allowed them to vote. I propose to allow the appeal and overturn his decision.
Judgement [29]: The effect of overturning Mr Whitley's decision to accept the claims of all creditors who voted in favour of the proposal entirely undermines the vote in favour of the proposal at the meeting. It means 100 per cent of those creditors eligible to vote voted against the proposal. In those circumstances, there is no question of approving the proposal.
George: "The judge then moved onto the bankruptcy application, which as well as the original application had another argument."
Judgement [39]: There is a further consideration that Mr Nottingham has, since Mr and Mrs Honey and Mr Taka commenced their proceedings for an order that he be adjudicated bankrupt, put a proposal to his creditors in which he asserts he has no assets and debts in the order of $2m. As Associate Judge Christiansen said in Re: Wesley Liddle, the presentation of a proposal by an insolvent to his or her creditors evidencing significant indebtedness may itself be an independent act of bankruptcy in terms of section 22 of the Insolvency Act where it carries the implication that he does not intend to meet his financial obligations.
Judgement [40]: Mr and Mrs Honey and Mr Taka have now filed and served an amended application dated August 6 referring to this second possible act of bankruptcy on Nottingham's part.
Judgement [41]: There is nothing in any arguments which Mr Nottingham advanced in opposition to the application of Mr and Mrs Honey and Mr Taka which persuades me I should exercise my discretion by declining to make an order adjudicating him bankrupt.
Judgement [42]: On the contrary… there is, in this case, a significant public interest in making such an order.
Judgement [43]: Mr Nottingham has a demonstrated history of commencing private prosecutions against individuals in which he has thus far been entirely unsuccessful.
George: "He was unsuccessful in such a private prosecution against me. After 11 months of trying, he withdrew the charges in June 2016. Costs were subsequently awarded against him and that's the debt I claim as one of the creditors."
Judgement [44]: Unquestionably these apparently groundless prosecutions have wreaked havoc with the lives of those wrongly accused of criminal activity. In my view, if Mr Nottingham's bankruptcy puts an end to this practice on his part, then that is a public good.
Judgement [45]: While there may be some room for doubt as to whether all persons who claim to be creditors and filed the claims in the context of his proposal that I have overturned are bone-fide creditors. If they are, it would seem Mr Nottingham's creditors have paid to him something in the order of $2m – in cash or value – over recent years and yet he claims to be penniless. There is a public interest in Mr Nottingham being bankrupted so the Official Assignee can investigate his affairs to establish whether all of these claims are legitimate and if so what has happened to the $2m, which Mr Nottingham has received but claims no longer to have available to him.
Judgement [46]: For those reasons, I propose to make an order adjudicating Mr Nottingham bankrupt.
George: "Given his history of litigation and appeals and threats to appeal this is unlikely to be the end of the matter, but as of 3.30pm September 11, 2018, Nottingham is adjudicated bankrupt. Further to 'apparently groundless prosecutions have wreaked havoc with the lives of those wrongly accused of criminal activity', Nottingham was convicted and sentenced on five charges of criminal harassment – and two for breaching suppression.
George: "From the sentencing notes: 'During the five-year period the defendant undertook numerous campaigns of harassment against individuals, the most egregious and persistent of which were represented by five complainants at trial. I concluded his conduct by publishing articles, through other intimidating and harassing conduct – including threatening, watching, photographing, following – was either carried out by Dermot Nottingham or at his direction, and he knew his conduct was likely to cause the individuals to fear for their safety or safety of family members'."