Northland leads population growth
Regions around Auckland are leading New Zealand's population growth, with Northland coming out on top as the fastest-growing region, according to the 2018 Census figures.
Posted on 23 September, 2019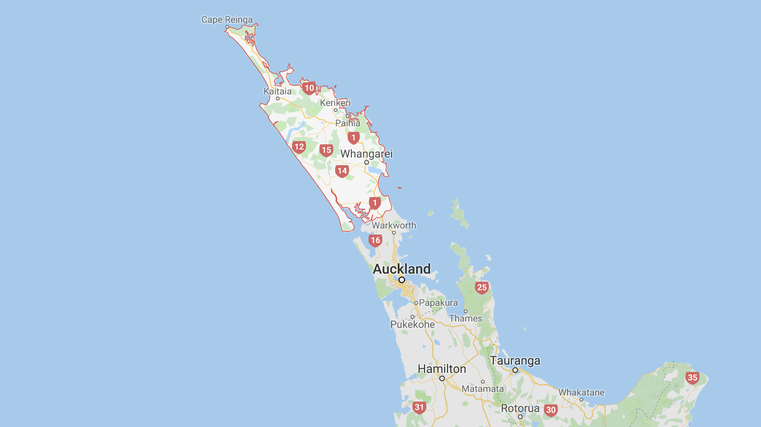 Northland is the fastest-growing region in New Zealand, with the population increasing by 18.1 per cent over five years to 179,076, according to 2018 Census figures, Stats NZ has announced.
Northland's growth is followed by the Bay of Plenty, up 15.2 per cent to 308,499, and Waikato, up 13.5 per cent to 458,202. The West Coast was the only region to decline in population.
"While Auckland had the largest population increase between 2013 and 2018 (over 156,000 people), regions around Auckland are growing at a faster rate, with Northland, Bay of Plenty, and Waikato leading the way," says census general manager Kathy Connolly.
"The 2018 Census counts reflect trends shown in the subnational population estimates: At June 30, 2018 (provisional) and will be used to update these estimates in March 2020."
The census found that New Zealand's census usually resident population count in March 2018 was 4,699,755, an increase of 10.8 per cent since the 2013 Census.
A third of New Zealanders, 1,571,718, live in the Auckland region, with the population there increasing by 11.0 per cent in the five years since the 2013 Census.
"Auckland's population is almost three times that of the country's next most populous region, Canterbury, which has a population of just under 600,000," says Connolly.
"The census counts indicated that 60.9 per cent of New Zealand's population growth since 2013 was in the four northernmost regions, and these regions account for over half (53.6 per cent) of New Zealand's population."
As with the 2006 and 2013 Censuses, the 2018 Census found that three-quarters of the population lived in the North Island. Although the South Island had 100,137 more people than in 2013, a 10.0 per cent increase, the North Island population increased by 357,504, or 11.0 per cent.
New Zealand's population reflects growing diversity
Results from the 2018 Census show New Zealand's cultural make-up is becoming more diverse after high population growth in the past five years.
There were 1,271,775 people in the census usually resident population count in March 2018 who were born overseas.
"The census showed that 27.4 per cent of people counted were not born in New Zealand, up from 25.2 per cent in 2013. Those with an overseas birthplace were born in almost every country in the world, including 15 people born at sea," adds Connolly.
"The growth in the overseas-born population coincides with higher migration over the last five years, especially by young adults coming to study or work in New Zealand."
. While the Māori, Asian, Pacific, and Middle Eastern / Latin American / African ethnic groups have grown, the European ethnic group is still the largest by a significant margin.
According to the 2018 results, 3,297,864 people – or 70.2 per cent of the population – identified with at least one European ethnicity. This is down from 74.0 per cent in the 2013 Census, although the European ethnic population continues to grow.
The next largest ethnic group, Māori, 775,836, represented 16.5 per cent of the population in 2018, up from 14.9 per cent in 2013.
The Asian ethnic group, 707,598, remained the third largest, with 15.1 per cent of the population identifying with at least one Asian ethnicity, up from 11.8 per cent in 2013.