Nissan plans big cuts
Marque's four-year plan will close factories, reduce model range and cost jobs as it seeks an eventual return to "steady growth".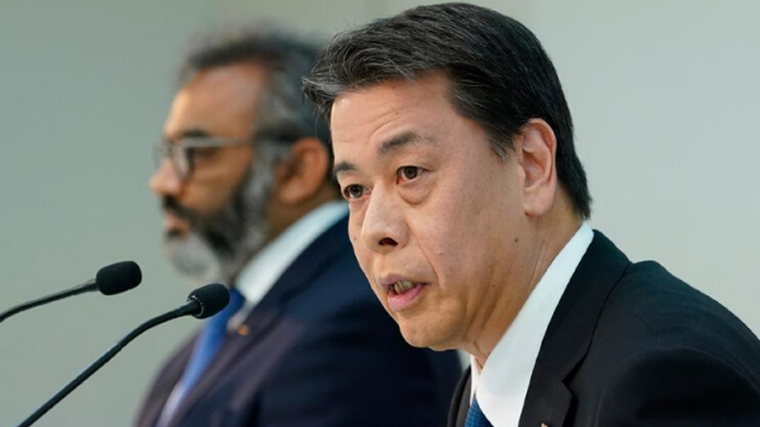 Nissan is aiming to become a smaller, more efficient carmaker after announcing a plan to slash production capacity by about one-fifth to help cut ¥300 billion (NZ$4.b) off its fixed costs
The marque has also revealed its sliding sales have been further hit by the coronavirus pandemic and led to its first annual loss in 11 years.
Under a new four-year plan, announced by chief executive Makoto Uchida on May 28, the company will shut plants in Spain and Indonesia.
The carmaker will also quit the South Korean market and pull its Datsun brand from Russia as part of a strategy unveiled the day before to share production globally with its partners Renault and Mitsubishi Motors.
"I will make every effort to return Nissan to a growth path," says Makoto Uchida, pictured, chief executive of Nissan.
"Our transformation plan aims to ensure steady growth instead of excessive sales expansion. We will now concentrate on our core competencies and enhancing the quality of our business, while maintaining financial discipline and focusing on net revenue per unit to achieve profitability."
Nissan says it wants to achieve a five per cent operating profit margin and a sustainable global market share of six per cent by the end of fiscal year 2023.
The carmaker's core focus will now be on Japan, China and North America as it cuts production levels by 20 per cent to 5.4 million units a year. Over the next four years it also aims to trim its model range from 69 to fewer than 55.
Uchida considers cash flow the biggest challenge facing the company. However, it is on track to have positive free cash flow in the second half of its financial year, compared with a negative ¥641b in the year to March 31, reports Reuters.
Uncertain times
Nissan posted an annual operating loss of ¥40.5b for the year to March 31, its worst performance since 2008/09 and the fourth straight year its profit has fallen. It sold 4.9 million vehicles last year, down 11 per cent from the previous fiscal year.
Despite those drops, the company claims it has sufficient funds to cushion the blow from the coronavirus – but is wary of the financial impacts should a second wave of infections strike.
Nissan did not provide forecasts for its current financial year due to the uncertainty created by the outbreak. It also declined to give details on how many jobs it is cutting as part of its recovery plan.
Spain has warned the move to close Nissan's factory in Barcelona from December may cost the company up to €1 billion (NZ$1.8b) and suggests investing in the factory would be a cheaper alternative.
The plant employs about 3,000 workers, many of whom burned tyres and blocked the entrance to the factory in protest at Nissan's announcement.