Nissan mixes old with new for Z Proto
Japanese marque is developing a prototype that aims to bring drivers the excitement of a "pure sports car".
Posted on 17 September, 2020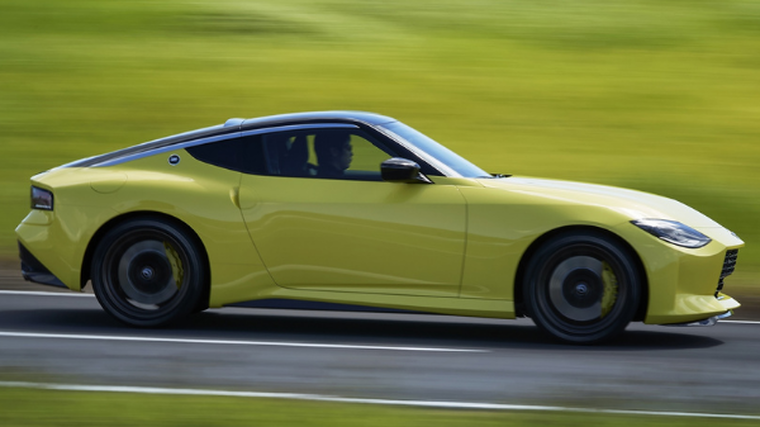 Nissan has unveiled the Z Proto as the carmaker draws on 50 years of heritage to launch a new generation of the Z sports car.
The prototype vehicle features a V-6 twin-turbocharged engine and was revealed during a virtual event beamed worldwide from the Nissan Pavilion in Yokohama, Japan.
Makoto Uchida, chief executive at Nissan, says the Z Proto pays respect to the first Z units made in the 1970s but is also a modern sports car.
"The Z, as a pure sports car, represents the spirit of Nissan," he explains. "It's a key model in our Nissan NEXT transformation plan.
"With the launch this summer of the ground-breaking Ariya EV, we've started a new era of electrification and autonomous driving technology. With the Z, we're bringing drivers the excitement of a pure sports car."
The shape of the Z Proto harks back to the original model and it sports a bright yellow pearlescent paint – a tribute to a paint scheme on the first generation Z (S30) and the 300ZX (Z32) – and a black roof.
Alfonso Albaisa, head of design at Nissan, says combining a retro theme with one that projected futurism was challenging.
"Our designers made countless studies and sketches as we researched each generation and what made them a success," he adds. "Ultimately, we decided the Z Proto should travel between the decades, including the future.
"The LED headlights have two half-circles that hark back to the Japan market-only 240ZG of the '70s. The ZG has clear dome lenses over the headlight buckets, which under light give off two circular reflections over each headlight."
The rear takes inspiration from the 300ZX (Z32) taillights, with the latest version set within a rectangular black section that runs across the rear and wraps around the outer edges.
Under the elongated bonnet is an enhanced V-6 twin-turbocharged engine mated to a six-speed manual gearbox.
Inside, the cabin blends modern technology with vintage Z touches. There is a 12.3-inch digital meter display and the new, deep dish steering wheel offers quick access controls.