Nissan LEAF named World Green Car of the Year
The All-New Nissan LEAF, the world's best-selling electric vehicle, has been named the "2018 World Green Car" at the 2018 New York International Auto Show.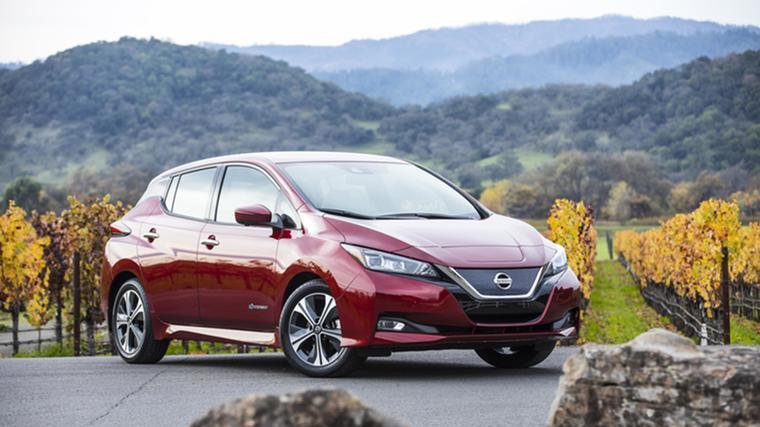 The 2018 Nissan LEAF is the first all-electric vehicle to win the World Green Car award since the category's inception in 2016. "We're very proud that since Nissan LEAF launched in 2010, we've been able to put more than 300,000 zero-emission electric vehicles on the road worldwide, helping to reduce carbon footprints around the globe," said Daniele Schillaci, Executive Vice President. "We're honoured to be recognised by this esteemed jury and proud to continue to expand the vision of Nissan Intelligent Mobility." The latest LEAF rose to the top among a list of five initial category entries and was the stand-alone EV in the running. Jurors considered the vehicle's overall environmental impact including tailpipe emissions and fuel consumption upon selecting the overall winner. "The first LEAF was good, the new LEAF is better, so it's an easy choice for the Green Car award," said Australian World Car of the Year judge, Paul Gover. "The extra range is the major advance, but Nissan has also added extra performance and more practicality."At a time when the world is looking for honesty and realism in new technology, the LEAF gets a tick from me." The previous-generation Nissan LEAF was named "World Car of the Year" in 2011 and remains the only pure electric vehicle to win that award in its 14-year history.