New-vehicle sales weaken
Drop in registrations for June also pulls the year-to-date market lower than in the first half of 2021.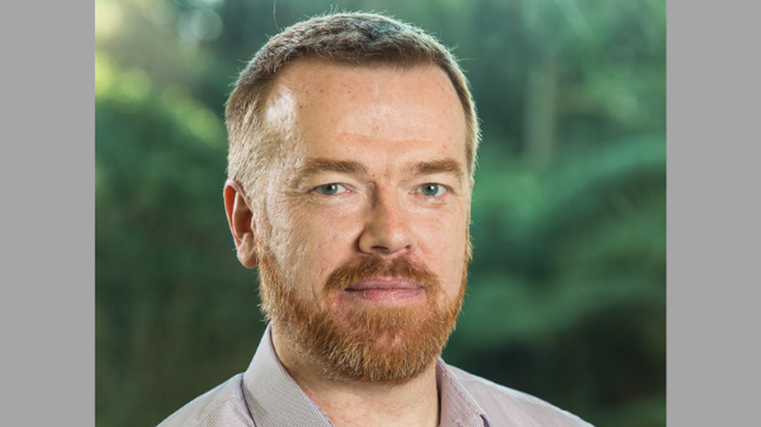 The Motor Industry Association (MIA) says that 12,049 registrations of new vehicles last month show the market is weakening as factors such as the rising cost of living and vehicle supply problems continue.
Mark Stockdale, principal technical adviser, notes high fuel prices and a weakening New Zealand economy are also having an impact on new-vehicle sales.
MIA's latest figures show registrations of cars and SUVs fell by 7.2 per cent, or 743 units, to 9,563 when compared with June 2021.
The drop for new commercials was far worse, with last month's total of 2,486 down 48.5 per cent, or 2,343 units, from a year ago.
Stockdale, pictured, says new commercial sales are likely to remain subdued in coming months "due to the effect of the clean car taxes".
Overall, registrations of new vehicles were down 20.4 per cent and 3,086 units compared with June last year. The year-to-date market is also 3.1 per cent, or 2,595 units, lower than in the first six months of 2021.
As sales of commercial vehicles remain depressed, the small to medium segments accounted for 67 per cent of June registrations and 57 per cent year to date.
Last month's top segment was medium-sized SUVs with 25 per cent of the market, followed by compact SUVs on 22 per cent and large SUVs on 12 per cent.
The top three models in June were the Mitsubishi Outlander with 903 units, the Toyota Hilux on 771 and the Kia Sportage with 661.
Toyota stays top among the marques with an 18 per cent market share and 2,209 units. Mitsubishi was in second spot with 17 per cent and 2,006 vehicles, while Kia was third on 12 per cent and 1,408 units.
June's top two swap places in the year-to-date ladder, with Mitsubishi leading on 17 per cent and 13,768 units, followed by Toyota with 16 per cent and 12,911 units. Ford completes the top three with eight per cent and 6,562 units.
Cars and SUVs
Mitsubishi regained the market lead for sales of passenger cars and SUVs after snaring 19 per cent with 1,827 units. It was followed by Kia with 15 per cent and 1,408 units and Toyota on 13 per cent and 1,285 units.
The top-selling models in this segment were the Mitsubishi Outlander with 903 units, Kia's Sportage on 661 and the Mitsubishi ASX with 435.
There were 558 battery electric vehicles (BEVs), of which 549 were light vehicles, 759 plug-in hybrids (PHEVs) and 1,166 petrol hybrids sold last month.
The top-selling BEVs were the Hyundai Kona with 152 units, the Polestar 2 on 103 and the Kia EV6 with 65.
PHEV sales in June clocked 759 units, only three less than in May, with Mitsubishi's Outlander on 273 units and Eclipse Cross with 205 dominating the segment. The next best-seller was the MG HS with 65 units.
Petrol hybrid sales were also steady and the 1,166 registrations last month was also only a drop of three units from May. Toyota had the three leading models in this category, with its RAV4 on 227 units, the Corolla on 180 and the Highlander with 156.
Commercial market
Toyota dominated the "weak" light commercials sector with 37 per cent market share after recording 924 sales.
Ford was second-best with 12 per cent and 287 units, while Mitsubishi achieved seven per cent and 179 units.
Toyota's Hilux was the top model in June with 771 units sold taking out 31 per cent of the market. It was followed by the Ford Ranger on nine per cent and 225 units and the Toyota Hiace with five per cent and 122.
The Ranger and Hilux both have a 19 per cent market share in the year so far, with the former slightly ahead on 4,895 units compared with 4,786 for the Hilux. Mitsubishi's Triton is third on 17 per cent and 4,461.