New vehicle sales continue dive across ditch
Australian numbers suffer yet another drop as bosses hit out at financial sector rules.
Posted on 06 November, 2019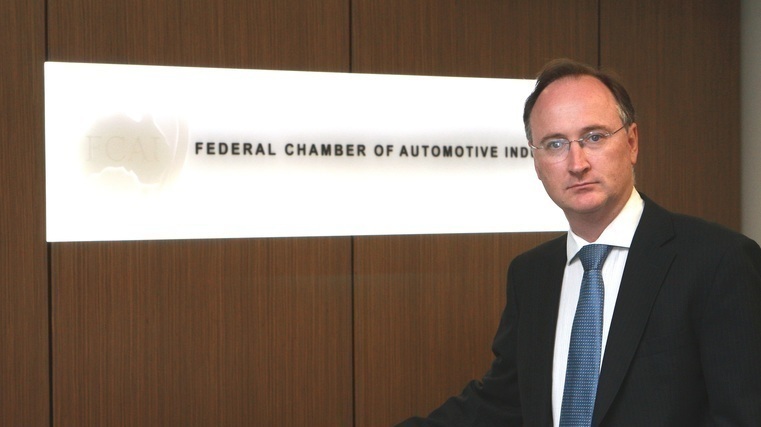 A "risk-adverse approach to lending" is being blamed for the 19th consecutive month of decreasing new vehicle sales in Australia.
Figures from the Federal Chamber of Automotive Industries (FCAI), the peak body for the automotive industry in Australia, show the number of new vehicles sold in October 2019 dropped 9.1 per cent compared to October 2018. Tony Weber, chief executive of the FCAI, says year-to-date sales of new vehicles in 2019 are almost 78,000 units, or eight per cent, lower than the same period in 2018.
"While the drought and other domestic conditions are impacting the market, our key concern is the effect over-regulation of the financial sector is having on new vehicle sales," Weber, pictured, says. "The FCAI and our members have been concerned about the risk-averse approach to lending in Australia for some time and see improved access to finance as a key to driving economic growth in 2020.
"Of particular interest is the fact that sales are down across all buyer types, with private sales down 5.2 per cent compared to October 2018, business sales are down 8.2 per cent and government sales are down 7.3 per cent."
Total sales for the month were 82,456 vehicles, a decrease of 8,262 vehicles, or 9.1 per cent, on October 2018. Last month the sports utility market sold 38,648 units, a drop of three per cent compared to October 2018, the passenger vehicle market was down 15.3 per cent with 23,553 units, and the light commercial market fell to 17,164 units, a decrease of 11 per cent.
The Toyota Hilux was the top-selling vehicle in October 2019 with 3,516 units, followed by the Ford Ranger on 3,160, the Hyundai i30 with 2,216, the Toyota RAV4 on 2,132 and the Toyota Corolla completed the top five with 2,117 units sold.
Toyota remained the top selling marque for the month with 16,988 sales for 20.6 per cent market share, followed by Hyundai with 7,455 for nine per cent of the market, and Mazda's 6,370 sales gave it 7.7 per cent slice of overall trade.