New-vehicle sales climb in Aussie
Toyota emerges as the best-seller in Australia's marque and model charts for March.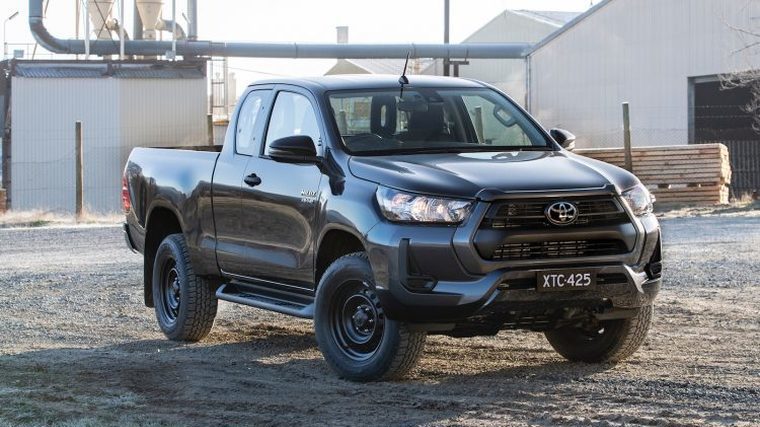 Delivery constraints prevented dealers across the ditch from achieving even better results in March after sales of new vehicles increased 22.4 per cent from the same month a year ago.
There were 100,005 new vehicles sold in Australia last month, up from the 81,690 sold in March 2020, with all states and territories except the ACT achieving positive results.
Tony Weber, chief executive of the Federal Chamber of Automotive Industries (FCAI), says sales continue to show growth as the economy emerges from the impacts of the Covid-19 pandemic.
"This is the strongest March result in two years with private buyers representing the largest proportion of new vehicle purchasers," he adds.
"It is possible that the result could have been even stronger if some brands had not been impacted by delivery constraints in global factory supply chains.
"It is our expectation that these delivery issues will continue to be resolved during the coming months."
There have been 263,648 new-vehicle registrations in the year to date, an increase of 13 per cent from the 233,361 units sold by the same stage of 2020.
Toyota was the leading brand for March with sales of 21,319 vehicles for 21.3 per cent of the market.
Next up was Mazda with 10,785 units, or 10.8 per cent, Hyundai had 6,852 for 6.9 per cent, Mitsubishi clocked 6,430 vehicles, or 6.4 per cent, and Ford completed the top five with 5,977, or six per cent.
Toyota's Hilux, pictured, was the top model with sales of 5,319 vehicles, followed by the Ford Ranger on 3,983, the Toyota RAV4 with 3,522, the Toyota Land Cruiser on 3,392, and the Mazda CX-5 with 3,022.
Other highlights from the latest figures include SUV sales climbing 32 per cent year-on-year and light commercial vehicles increasing by 28 per cent, with those model categories accounting for eight of the month's top 10 selling vehicles.
Sales of electric vehicles hit 411 in March, an increase of 248 compared with the same month in 2020.