New rules drag for dealers
Industry association predicts "unwieldy" finance laws will be reversed amid growing pushback from consumers.
Posted on 20 January, 2022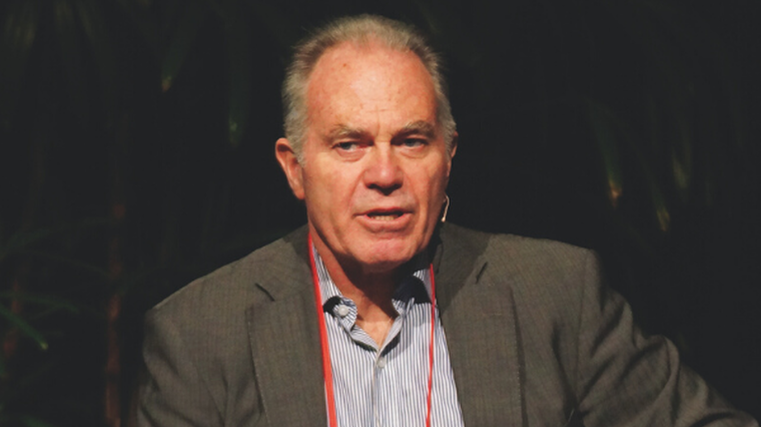 The Imported Motor Vehicle Industry Association (VIA) says sales of cars reliant on finance are taking much longer to complete since "impractical and impracticable" changes were made to credit laws.
David Vinsen, chief executive, adds amendments to the Credit Contracts and Consumer Finance Act (CCCFA) introduced at the start of December have also forced lenders and dealers to make major changes to their processes.
"It's slowing things down, although we don't yet know if that will impact on actual sales," he says.
"Once you could do a deal and sell a car in a day. Now if someone is buying on finance it's likely going to take at least a couple of days to get approval.
"It's been a huge investment in time, money and training by service providers – those selling warranties, insurance and providing finance – and has created more hurdles to jump over at point of sale.
"Last year, a lot of work was put into training and reviewing all the systems and processes to ensure providers complied with the new laws because the regulations have added a layer of complexity to the process.
"All vehicle finance companies were set up with good systems and automated processing but it's now effectively reverted to a manual system. Everything has to be ticked off and approved to such a level that it's ridiculous."
The CCCFA changes prescribe minimum standards for lenders' assessment of suitability and affordability of loans, which means consumers face far greater scrutiny on their spending habits
Vinsen, pictured, says while the legislation to help people avoid unaffordable debt was well-intentioned, what has been put into place is "unwieldy, unreasonable and unnecessary".
He predicts the legislation will get reversed amid the growing pushback from consumers and industry.
"The government is using a sledgehammer to crack a walnut," Vinsen told Autofile Online. "It is aiming at those irresponsible, fringe, third and fourth-tier lenders but catching everybody in the legislation, including responsible banks that now have to go into much more detail with consumers about their finances.
"Once again, the government is displaying nanny-state intervention with rules that are completely impractical and impracticable.
"The government should roll it right back and focus purely on those who are a cause for concern, which are fringe lenders with extortionate interest rates, opportunistic selling and loan sharking.
"Those are the ones that need to be targeted by any laws, not a blanket approach like we now have."
The bigger picture
The managing director of mortgage broking firm says financiers of all classes must now examine the minutiae of borrowers' income and expenses with no room for flexibility or judgement.
John Bolton, of Squirrel, say this has resulted in between one-quarter and one-third of mortgage applications running into CCCFA issues. He adds car dealers estimate approval of vehicle loans has dropped from about 95 to 50 per cent.
Because of the plethora of issues legislative changes have created, he has launched petitions on change.org and at parliament calling for the law to be reviewed.
Financial Advice New Zealand (FANZ), which represents mortgage brokers, has requested an urgent meeting with David Parker, Minister for Commerce and Consumer Affairs.
Act leader David Seymour, who was on the select committee that considered the CCCFA amendments, is demanding an inquiry, and National's commerce spokesperson Andrew Bayly is on the march.
Stories in the mainstream media have focused on the impact of people trying to get mortgages with FANZ amassing 300 examples over a two-day period.
There are the first-home buyers whose pre-approved finance has suddenly been withdrawn. Others who would have qualified before December 1 have been told to go away six months and look into their financial behaviour if they want to meet the new requirements.
For example, takeaways used to classified discretionary spending, but are now deemed to be part of the applicant's non-discretionary weekly food bill.
And a mother-of-two has been refused a mortgage because she bought a Lotto ticket online and subscribed to several movie-streaming platforms.
The problems are being exacerbated by a change making directors and senior managers of financiers personally liable for $200,000 in fines if responsible lending obligations are not met, with no ability to insure against it. This means lenders are following the rules to the letter.
The Financial Services Federation warned the Ministry for Business, Innovation and Employment (MBIE) at the start of 2020 against taking an inappropriate "one size fits all" approach when draft regulations were out for consultation. The federation re-emphasised this in early 2021.
In response to concerns from the finance industry and consumers about the CCCFA laws, the government has ordered an inquiry into whether lenders have overreacted to the new rules.
"I've asked the Council of Financial Regulators – Reserve Bank, Treasury, Financial Markets Authority, MBIE and Commerce Commission – to bring forward their investigation into whether banks and lenders are implementing the CCCFA as intended," says Minister Clark.
"It may be that in the initial weeks of implementing the new requirements there has been a decision to unduly err on the side of caution."
However, the finance industry warns a perfect storm is brewing – for first-home buyers, in particular – with the CCCFA impacts coming on top of rising interest rates, tighter LVR restrictions and banks starting to impose debt-to-income restrictions.
The responsible lending code is regulatory, not a law, so the cabinet is able to act relatively quickly if minded to. MPs return to parliament on February 8.