New Prado goes hybrid
Chief executive of Toyota NZ says latest Land Cruiser model goes "back to its roots".
Posted on 29 August, 2023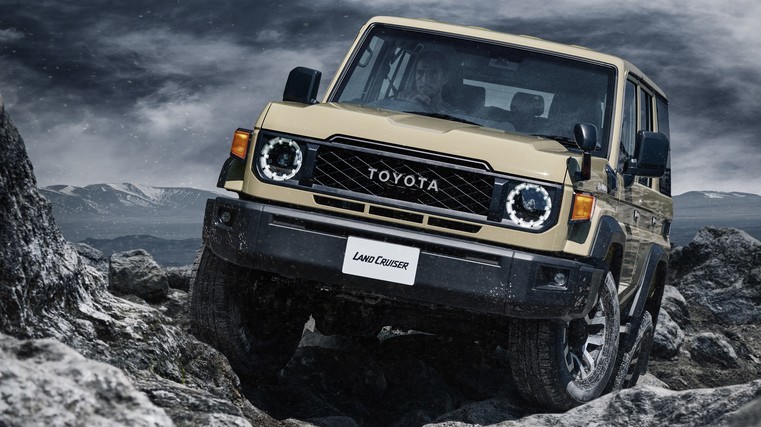 The next-generation Land Cruiser Prado is the "true embodiment" of the nameplate's origins, according to Toyota New Zealand.
It describes it as a vehicle that's built to go safely and reliably anywhere and everywhere – and with an electrified twist.
When considering how to further take the Prado forward on the technology and design front, its engineers decided on "revisiting the original DNA" of the Land Cruiser.
"The new Prado is going to make a statement to those who purchase it," says Neeraj Lala, chief executive of Toyota NZ. "It's an iconic design and will be a significant game-changer that will continue to light up our line-up.
"It has a direct connection to the original roots of the Land Cruiser's heritage that spills out in its design. Decisions are around making cars appeal to customers rather than making them all look the same.
"By going back to its roots, we've focused on encapsulating the unique Land Cruiser design, its expected functionality that safely transports people and luggage, manoeuvrability and great off-road handling, and simplicity for repair and modification."
While the new Prado goes back to its "core values and simplicity", it takes the model into the future with its 48-volt hybrid-electric powertrain.
"Our SUV range is largely available in hybrid as we continue to transition to electrified models where we're able to with a focus on capability, safety and affordability," adds Lala.
With the introduction of the new Prado, Toyota NZ's SUV line-up will be almost fully electrified with only the Land Cruiser 300 and Fortuner unavailable as hybrids. The Yaris, Corolla, Camry, C-HR, RAV4 and Highlander are all now solely available as hybrid-electric models.
The Prado's increased wheelbase – up 60mm to 2850mm – provides better stability combined with improved ground clearance, a lower beltline for improved visibility, and reduced hood blind spots.
New Zealand will receive one engine option – a 2.8-litre turbo diesel coupled with a 48-volt hybrid electric system for more linear acceleration and reduced carbon emissions. The automatic transmission has been updated from six to eight speed, and the new model will boast improved towing capacity from 3,100kg to 3,500kg.
The new powertrain should realise an average carbon saving of around five per cent compared to the current model.
Based on demand and previous sales history, all Prado variants will have a three-row and seven-seat configuration. They will be available in New Zealand in early 2024. More details will be available closer to the launch.