Mobil 1 stands by grassroots
Major sponsor continues to support muscle-car racing competition in the South Island.
Posted on 29 September, 2020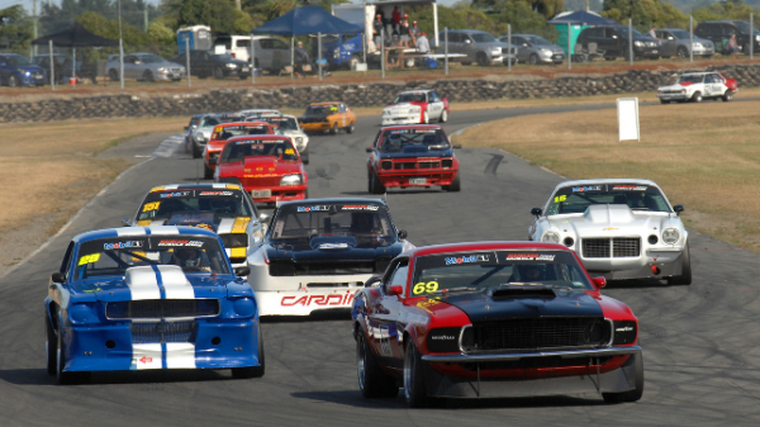 The Mobil 1 Mainland Muscle Car Series, which is entering its seventh season, has retained its naming-rights sponsor for another season of high-speed V8-powered action.
The South Island-based competition is now one of the biggest crowd-pullers at motor-racing events where you can see a collection of 1960s and '70s muscle cars, worthy of any classics show, pushed to their on-track limits.
Organisers say the mix of "eye candy" and roaring high-horsepower engines sparks interest among almost everyone from seasoned petrolheads to those dragged along for a day out.
The Mainland Muscle Cars and Mobil 1 partnership began in 2017, and club president Tony Johnson is appreciative of the ongoing relationship.
"Mobil 1 has provided a platform on which to grow the category," says Johnson. "In recent years, we've developed both the rules and a great culture
"It's important we stay true to racing fast, cleanly and affordably so that we continue to attract new competitors. Mobil 1's continued sponsorship is especially appreciated in these tough times."
Clara Fairbrass, marketing executive for Allied Petroleum, the authorised distributor for Mobil Lubricants in New Zealand, adds: "We are thrilled to continue our partnership with the Mobil 1 Mainland Muscle Cars series.
"We have always valued the professional and impressive reputation the club has earned itself and, collectively, the members are fantastic ambassadors for the Mobil 1 brand in New Zealand.
"Using the right oil makes a difference and that's why Mobil 1 is synonymous with motorsport worldwide. It's an honour for us to play our part locally too with a club such as Mobil 1 Mainland Muscle Cars."
You can follow Mobil 1 Mainland Muscle Cars on Facebook to keep up to date with where the racing will be this season.