MMNZ claims third place
Mitsubishi Motors New Zealand moved into third place for the 2018 financial year.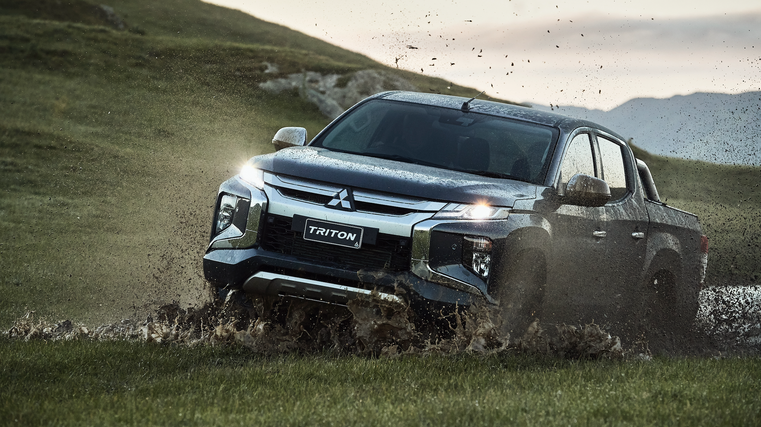 Mitsubishi Motors New Zealand (MMNZ) moves into third place for the 2018 financial year (FY18), with 12,954 sales representing an 8.4 per cent market share – a 0.9 per cent increase over the previous financial year.
"This outcome is testament to the ongoing contribution of our entire team and outstanding dealer network," says MMNZ head of marketing and corporate affairs Reece Congdon.
"We have enjoyed phenomenal success in recent years and continue to strive for sustained growth and greater market share, through a dynamic vehicle range and industry-leading customer service."
Underpinning MMNZ's impressive results is the Mitsubishi Triton, which boasted its biggest-ever sales month to round out the financial year.
With 594 units sold in March, the Triton, pictured above, out-muscled the Toyota Hilux for the second time in three months. Overall, 5,200 Tritons were sold in FY18, up from 4,277 the previous year.
"Triton was the fastest-growing mainstream ute even before the new-look model landed, and we've only seen that trend accelerate as more and more Kiwis recognise the quality and value on offer," adds Congdon. "Seeing Triton occupying territory long held by the likes of Hilux shows that we're heading in the right direction.
"While Triton is our current star performer, we recognise the importance of providing a dynamic range that reflects Kiwis' diverse and changing lifestyles."
The Outlander also enjoyed healthy sales across the 2018 financial year with 2,570 registrations. Its hybrid electric cousin, the Outlander PHEV, enjoyed a massive 36 per cent increase in registrations from 268 to 365.