Maserati makes electric debut
Hybrid signals marque's first step into new technologies with all-electric vehicles set to arrive next year.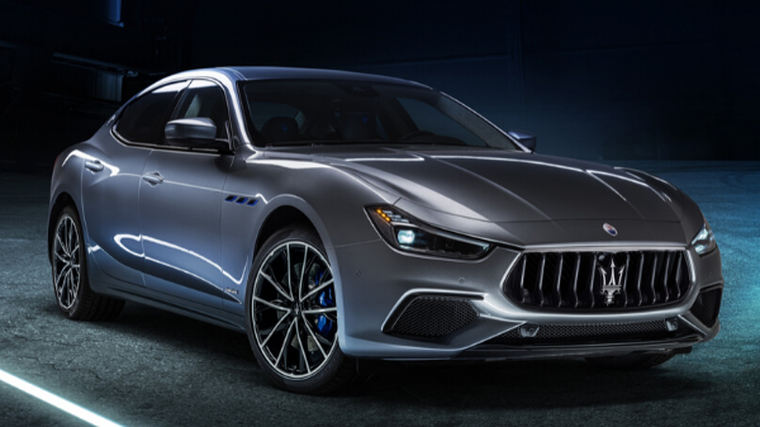 Maserati has entered the world of electrification with its new Ghibli Hybrid, but it is promising the unmistakable sound of its cars will remain the same.
The Modena-based company decided to use the sedan, which has sold more than 100,00 units since its launch in 2013, for its first foray into hybrid technology.
The marque says one of the biggest challenges was entering the world of electrification without altering the marque's core philosophy and values.
"Ghibli Hybrid will retain the unmistakable sound that has always distinguished every Maserati," says the company.
As part of the Ghibli's redesign, a blue colour has been chosen to identify all cars with hybrid technology. In this model the blue highlights the three side air ducts, the brake calipers and the thunderbolt in the oval that encloses the Trident symbol on the rear pillar.
The same blue colour features inside the car and is embroidered into the seams of the seats. Drivers also have access to a 10.1-inch multimedia HD screen with new graphics and a new instrument panel.
There is a new front grille for the Ghibli Hybrid and the light clusters at the rear of the car have been restyled with a "boomerang-like profile" inspired by the 3200 GT and the Alfieri concept car.
For the powertrain, engineers have combined a two-litre, four-cylinder petrol engine with a 48-volt alternator and an electric supercharger. The company claims fuel efficiency of 8.5-9.6l/100km and carbon dioxide (CO2) emissions of 192g/km.
With a maximum power output of 330hp and torque of 450Nm, the hybrid has a top speed of 255kph and goes from 0-100kph in 5.7 seconds. Maserati says an optimised exhaust fitted with specially designed resonators helps deliver the growl familiar to the marque's fleet.
The Ghibli Hybrid is the start of the carmaker's plans to electrify all new Maserati models and its first all-electric cars will be the new GranTurismo and GranCabrio scheduled for release in 2021.