Marque's new SUV to attract discount
Kia details the cost of its latest BEV as launch date draws near and which models will benefit from government cashback.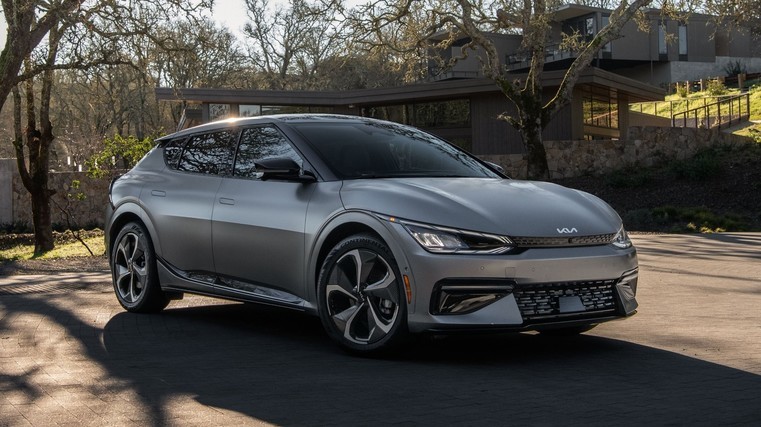 Kia New Zealand has released pricing details for the new EV6, with two of the variants being eligible for rebates under the government's full clean car discount scheme.
The EV6 Air rear-wheel-drive standard range with a 58kWh battery and EV6 Air rear-wheel-drive long range with a 77.4kWh battery, will be priced from $72,990 and $78,990 respectively, the company says.
Only light vehicles with a sticker price below $80,000, including on-road costs and GST, and at least a three-star safety rating on the Rightcar website are eligible for a discount under the feebate scheme that swung into operation on April 1.
The long-range battery electric vehicle (BEV) can travel up to 528km on a single charge, is rated to tow up to 1600kg braked and is capable of charging from 10 per cent to 80 per cent in 18 minutes.
Other features of the new EV6 include auto-flush door handles and inside two dual-curved 12.3-inch screens to provide all vehicle and infotainment details.
It also has a vehicle-to-load and vehicle-to-vehicle plug, which makes the vehicle a power source on wheels capable of supporting items such as electrical appliances, power tools and camping equipment.