Marque reaches milestone
All-wheel-drive models now account for 98 per cent of Subaru global sales.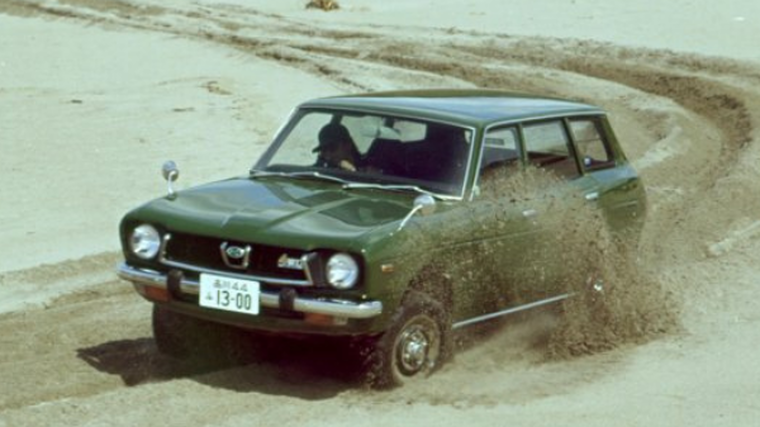 Subaru Corporation in Japan has reached the cumulative production of 20 million all-wheel-drive (AWD) vehicles.
It has been 49 years since the marque's system was introduced. The story began with the Subaru Leone 4WD estate van, pictured, Japan's first mass-produced AWD passenger car, in September 1972.
Subaru's first significant AWD sales success in New Zealand came in 1989 with the Legacy, which was the first model with full-time AWD.
Subaru NZ's decision to pioneer 100 per cent AWD was made in 1996 and multiple years of annual sales records followed.
Managing director Wallis Dumper says the catchphrase "Subaru Country" was coined due to the engineering prowess that AWD provides and its relevance for drivers in New Zealand.
He says: "For the past 25 years, our range has been solely AWD and our vehicles have taken Kiwis out of cities and onto the gravel roads that lead to adventure.
"The beauty of AWD is that it delivers engine power to all four wheels simultaneously. Having power distributed across all four wheels, rather than two on conventional vehicles, gives you twice the grip capacity."
Globally, AWD models now account for 98 per cent of Subaru's sales. The system, which is permanently switched on, is linked to the flat, horizontally opposed Boxer engine.
The symmetrical layout of the AWD-engine combination produces the low centre of gravity and weight balance, which optimises safety, stability, traction and fun driving.
For upcoming full hybrid and electrified models – including the Solterra, which is due in some overseas markets next year with a timeline yet to be confirmed for New Zealand – AWD capability will be further enhanced with electrification technology.