Lion and stone on show
Marque gets ready to put its collection on display for Holden fans to visit.
Posted on 12 January, 2021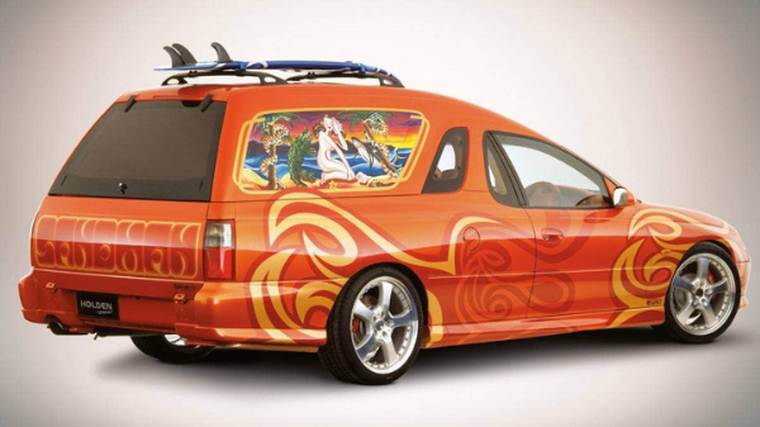 Holden's heritage collection of production and concept vehicles is going on display in Australia.
The entire collection of more than 80 vehicles and 30 engines will be made available to car museums around the country for public display.
"There has been considerable speculation with regards to what was going to happen to these iconic pieces of automotive heritage," says Marc Ebolo, managing director for GM Australia and New Zealand
"But I'm pleased to reveal we are displaying our vehicle collection in Australia. We have never thought about sending it overseas.
"The vehicles in this multi-million-dollar collection have been loaned to a variety of museums and will go on display in the near future.
"This will be the first time the entire collection of Holden production and concept vehicles has been released simultaneously for public viewing."
Over the past five years, the company has been working on its substantial heritage collection of cars, engines, manufacturing items, print material, photos and memorabilia with the help of a dedicated group of Holden retirees in Victoria and South Australia.
The group has spent countless hours helping Holden preserve and catalogue the collection, which contains items nearly a century old and tells the story of the company from its origins in 1859, through to becoming a cornerstone manufacturer of Australian industry and the heyday of when half the vehicles on Australian roads were Holdens.
Ebolo adds: "We are planning to launch a website that will provide enthusiasts with information about the collection, as well as details of where to see the vehicles.
"We more than anybody recognise how important this collection is to Australia and particularly to the people who have worked at Holden and owned Holden cars."
The Holden concepts and rarities will only be on show in Australia, but two GM vehicles from the collection are on display at the Hillsborough Holden Museum in New Plymouth – a C5 Corvette convertible and a Vauxhall VX220.
Pictured is the 2020 Sandman Concept R3Q.