Leaf big climber in used market
Monthly sales of used cars are up from a year ago but commercials suffer another drop.
Posted on 03 August, 2021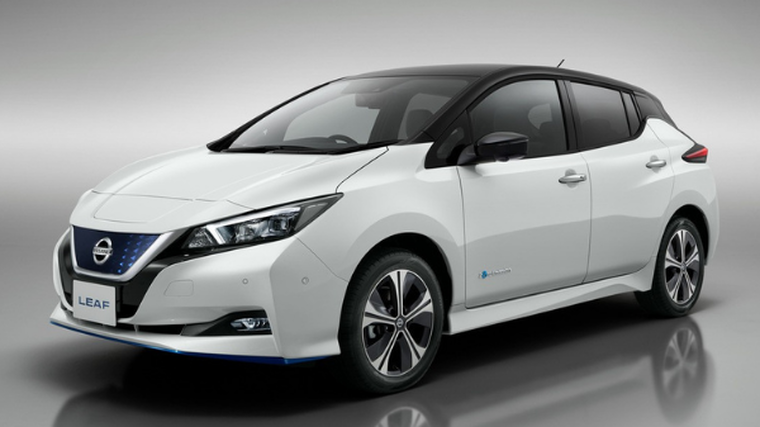 There were 13,132 used-imported passenger vehicles sold for the first time in New Zealand last month. That was up by 9.7 per cent from 11,975 when compared to July of last year.
The Toyota Aqua was once again the top model with 944 sales. Mazda's Axela was second with 611 registrations, while the Toyota Prius was third on 527.
Nissan's Leaf, pictured, and X-Trail completed the top five on 488 and 476 respectively.
First-time registrations of Leafs increased by 118.8 per cent from 223 in July last year as consumers took advantage of the rebates being offered by government for zero-emissions vehicles that kicked in from the start of last month.
Toyota was the top-selling marque with 3,699 units, which was up by 28.2 per cent compared to 2,881 in July 2020.
Second spot was claimed by Nissan even though its registrations dropped by 4.7 per cent year on year to 1,953 from 2,049.
Mazda, in third place, suffered a bigger percentage decline of 9.1 per cent from 1,936 to 1,759.
So far this year, 75,301 used-imported cars have been registered for the first time.
The majority regions enjoyed an increased number of sales in July, with Gisborne leading the way after sales leapt 140.8 per cent – climbing from 71 to 171 – from the same month a year ago.
Rotorua's sales increased 58.3 per cent, from 139 to 220, over the same period, the numbers in Thames were up 48.2 per cent from 83 to 123, while Blenheim enjoyed a 46.8 per cent surge, from 47 to 69.
In the main centres, Auckland saw a 7.6 per cent increase to 5, 668 units when compared to 5,450 last year. Wellington's year-on-year figures were up 6.9 per cent to 942 registrations, and Christchurch's numbers increased 14.5 per cent to 1,750.
Used commercials plunge
There were 625 used commercials registered for the first time last month, which was down by 36.9 per cent compared to July 2020's total of 990.
The year-to-date total now stands at 4,008 units.
Toyota claimed top spot on the marques' ladder with a market share of 39.5 per cent, although its sales fell by 43.5 per cent in July to 247 from 437 a year ago.
The Hiace was last month's top-selling model with 175 first-time registrations. The Nissan NV350 was next up on 65 with Toyota's Dyna claiming third place on 33.