Lamborghini written off within 20 minutes
Police "could have cried" after a $400k supercar was left in ruins when it was ploughed into by another vehicle following a mechanical breakdown.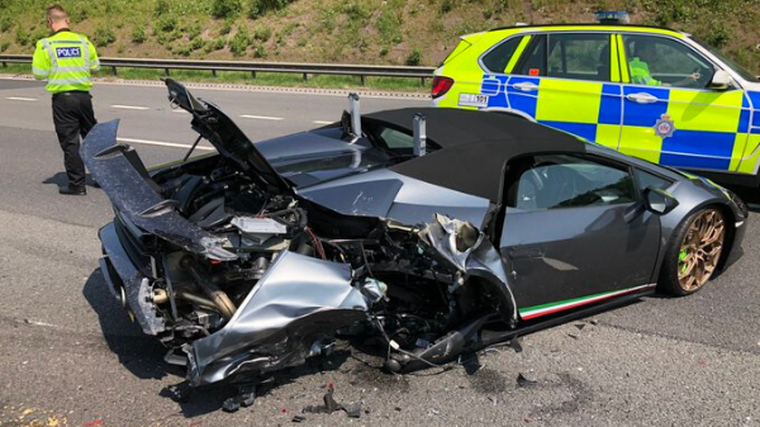 A new Lamborghini worth nearly NZ$400,000 has been wrecked in a crash just 20 minutes after it was bought at a dealership.
The luxury Lamborghini Huracan was hit from behind by a van on a UK motorway after it stopped in the outside lane because of a "mechanical failure", West Yorkshire Police say.
Images posted by traffic officers on Twitter show the supercar lost a back wheel and was written off in the afternoon smash on the M1 near Leeds.
"It's only a car! But on this occasion a 20 minute old brand new Lamborghini that stopped due mechanical failure in lane 3 them hit from behind by an innocent motorist #couldhavecried," police tweeted.
The driver of the van suffered head injuries in the June 24 collision, although they were not thought to be serious.
Pictures: West Yorkshire Police