Kia finds new home in Waikato
Family-run dealership marks its 40th anniversary in town with new franchise.
Posted on 19 October, 2020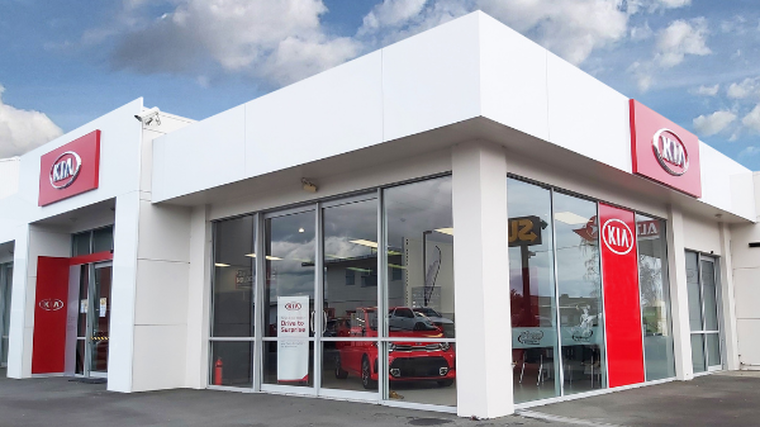 Nicholson Autos is strengthening its ties with Kia after securing a deal to bring the marque to its dealership in Morrinsville.
The companies already work together through Nicholson's showroom in Whakatane.
The move comes as the family-run company, which is headed by brothers Dean and Ross Nicholson, celebrates 40 years of doing business in Morrinsville.
Dean says: "Our faith in the future of Kia has certainly been supported by the experience at our Whakatane dealership and it made perfect sense to bring the brand to Morrinsville as soon as we possibly could.
"Word of mouth helped a lot in Morrinsville, even before we got into any marketing, we had people lining up for a test drive – I've never seen that before.
"And it's not just one product, there's been great interest across the range."
Dean adds the business has built a strong relationship with the Waikato community since his father, Graham, took it over in 1980. The dealership was previously run by the Paine family for nearly 50 years.
Still operating from the same central Morrinsville location, Nicholson Kia features a modern showroom, workshop, parts and office complex, with an associated tyre centre and fuel station next door.
The service department is being upgraded to meet the requirements of Kia Motors, which includes provision for the expansion of electric vehicles (EVs).
Todd McDonald, managing director of Kia Motors New Zealand, says furthering the brand's links with the Nicholson team is an exciting opportunity for both parties.
"Dean, Ross and the team have impressed us with their extremely professional customer-oriented approach, which supports the direction of Kia," he explains.
"They have put an extraordinary of effort into making Whakatane a success and we are delighted to be able to extend the relationship to include their Morrinsville operation."