July issue out now
VIA's chief executive David Vinsen talks to Autofile about shifting to retirement, car dealers and finance companies face more tough times ahead, advice on accessing the Motor Vehicle Register as stricter rules kick in and in-depth statistics.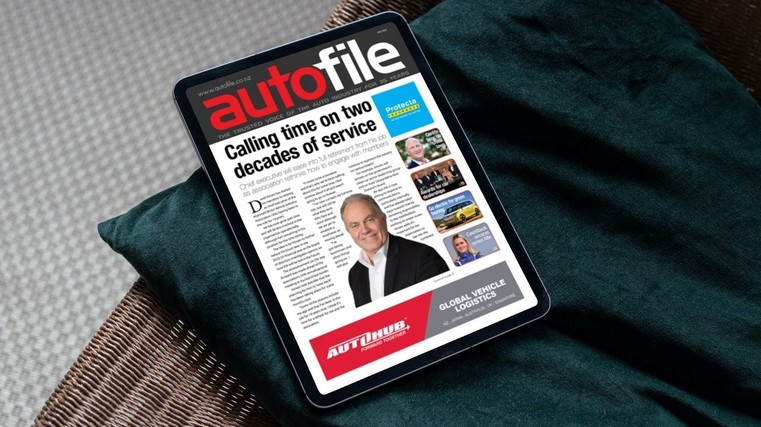 Autofile talks to David Vinsen on his transition to retirement as chief executive of the Imported Motor Vehicle Industry Association (VIA) after 19 years in the job.
He has gone part-time and the idea is for his hours to reduce further during 2022/23 as the board investigates how VIA will be led in the future. Plus: Chairman Chris Stephenson on VIA's revitalisation, admin manager Bev Purchase leaves, how the association came to be and its future challenges.
Experts warn car dealers and finance companies are likely facing more hard times ahead with conversion rates for automotive loans remaining depressed since amendments to legislation kicked in last year. Plus: latest on Credit Contracts and Consumer Finance Act debacle.
3R Group's Adele Rose on why industry is celebrating after 10-year wait for a regulated product stewardship scheme for end-of-life tyres.
We get in-depth industry reaction to the emissions reduction plan – it's so much more than increasing the size of our electric fleet.
Hamilton-based Ebbett Audi has been crowned as top dealer of 2021 at the Audi Excellence Awards – and Mazda and General Motors NZ's winners.
Plus: Advice on accessing the Motor Vehicle Register, Kiwi Hunter McElrea to race the full 2022 Indy Lights series, meet MG Motor's NZ country manager, in-depth industry statistics and much more.
To read the July edition of Autofile, click here.