January issue out now
This month's issue covers all you need to know about the latest vessel affected by stink bugs, why China and South Korea could be the next export markets to face tough biosecurity requirements and much more.
Posted on 10 January, 2019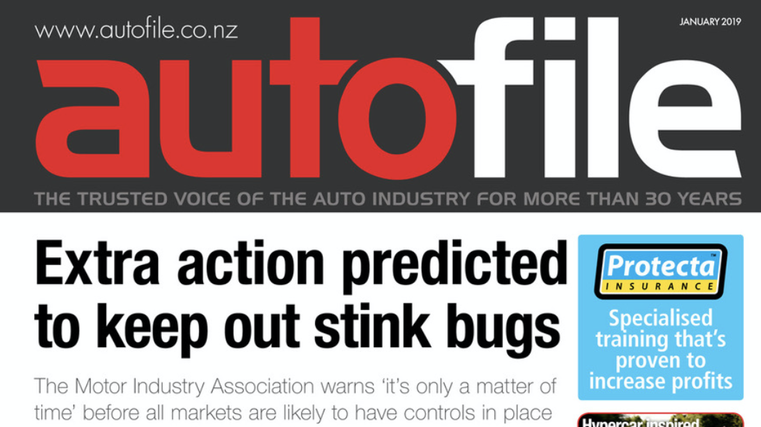 The Motor Industry Association expects at least two more export markets – China and South Korea – to face tough biosecurity requirements in the near future to stop stink bugs invading New Zealand.
A second vessel operated by Wallenius Wilhelmsen Logistics, the Morning Lynn, has been ordered to leave Kiwi waters after bugs were found on-board after loading cars in the US and Italy.
Used imported car sales are tumbling further away from recent record highs. Find out more of the highs and lows of 2018's statistics in this month's issue.
An independent review has been ordered into the NZTA's work by the Ministry of Transport. It's in addition to the agency's own probe after its board raised concerns last year that its regulatory function had failed. Plus: Fergus Gammie comments on his resignation as CEO.
Autofile investigates how Norway has outpaced other countries to become a world leader on EVs and why NZ should take a "leaf" out of its book.
The Mercedes-Benz A-Class swept aside nine other finalists to take home the top honour at the AA Driven NZ Car of the Year Awards – find out all the winners.
From stink bugs to airbag recalls, and EVs to Kiwi conmen, 2018 was eventful. Autofile looks back on its past 12 issues.
Data collated by Flip The Fleet from about 1,200 owners of electric cars shows EV propulsion costs about one-quarter of a petrol vehicle of the same size and age.
Plus: Brendon Hartley reconfirmed as a Porsche factory driver, businesses join forces to tackle e-waste, McLaren's latest hypercar, columnists, disputes and much more.
Click here to read the January issue.