January issue out now!
The bosses of VIA, the MTA and MIA discuss what the future holds for the industry in 2021, Autofile investigates global warranties on parallel and grey imports, extensive statistics, plus much more.
Posted on 13 January, 2021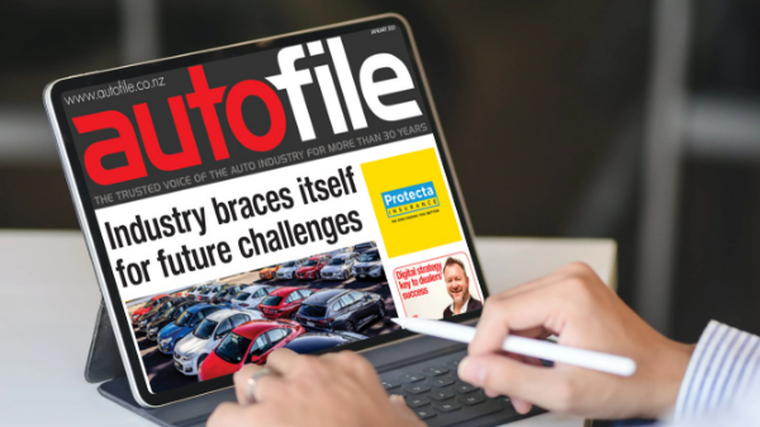 In Autofile's first issue of 2021, we talk to three chief executives of industry organisations – VIA, the MTA and MIA – about what the future holds.
In addition to how the economy recovers from Covid-19, the government's proposed fuel-economy standard is likely to dominate this year's agenda.
Michael Wood, Minister of Transport, hints parliament could soon see rules for emissions standards introduced, but says no decision has yet been made on setting a date to ban new and imported petrol and diesel cars.
VIA's Kit Wilkerson says the clean-car standard has been borrowed "en masse" from other countries, but New Zealand has a different fleet dynamic than such jurisdictions. "The standard is arguably a poor fit."
Neeraj Lala, CEO of Toyota NZ, is backing the feebate scheme tabled during the previous parliamentary term to tackle road-transport pollution at no cost to Kiwi taxpayers.
• Autofile investigates when global warranties apply – or not, as is the case with some manufacturers in relation to parallel and grey imports.
• Simply the best and most extensive when it comes to statistics about car sales and stock. We know how important they are for dealers.
• Alistair Davis, ex-CEO of Toyota NZ, explains why he feels "blessed to be recognised" after being made an Officer of the New Zealand Order of Merit. And MITO's Janet Lane becomes a member of the order.
• The MTA has pledged to invest in the growth of two automotive IT companies it has bought out – Systime Automotive Solutions and SAM.
• Todd Fuller explains why car dealers needs to focus on "metrics that truly matter", such as cost per action, to drive prospects via digital.
• Lyn McMorran, of the Financial Services Federation, talks about how its members and car dealers proved "remarkably resilient" in 2020, although there are regulatory challenges ahead.
• The lines from Fred Dagg's 1975 ditty We Don't Know How Lucky We Are spring to the mind of the MTA's Tony Everett. "The year just passed was like no other, unprecedented."
• Autofile's review of the year reflects on the fallout from Covid-19, the ESC rule and clean-car standards – and not a lot about stink bugs, thankfully.
• Mark Baker explains why history will be made with running the Castrol Toyota Racing Series and NZ Grand Prix at Hampton Downs.
Click here for your January issue of Autofile.