Jaguar 'gamifying' test drives
SUV turns into games console to provide virtual test drive for Kiwi customers.
Posted on 08 November, 2019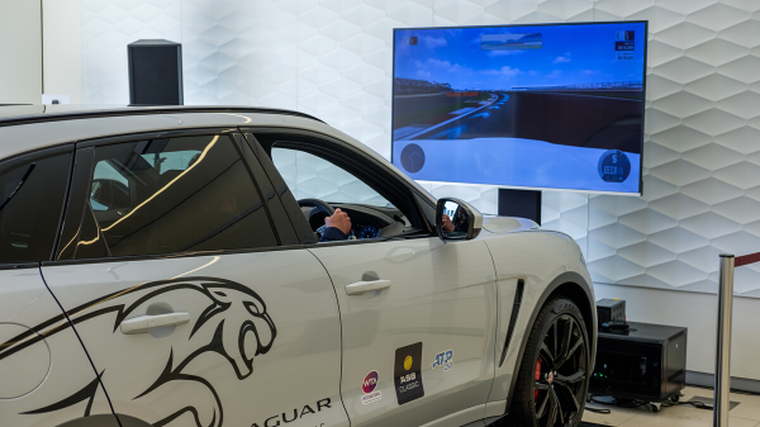 Car retailers are turning a new Jaguar SUV into an Xbox controller so customers can test drive the vehicle without ever leaving the showroom.
A full-size vehicle conversion of a Jaguar F-Pace SUV into a gaming controller will see a high-resolution display screen in front of the windscreen and the steering wheels and pedals modified to respond on the virtual track as they would in real life. Customers will be able to race the SUV in the Xbox game Forza Horizon 4.
The simulator experience, which has cost more than $100,000 to create, will make its bow at Armstrong Prestige in Dunedin on November 8, before its arrival at the company's dealership network in other parts of the country.
The immersive "gamification" of the traditional vehicle test drive is the latest retail technology to be introduced as car retailers seek to enhance the purchase experience for potential buyers.
Jaguar Land Rover NZ general manager Steve Kenchington says customers test driving a high-performance vehicle on the urban roads may not fully experience all aspects of the vehicle as they focus on navigating and safe driving.
"The extensive, ultra-realistic, remodelling of the vehicle will introduce a new element to the test drive – the ability to race other customers throughout the country," he says.
Kenchington adds that technology is being increasingly employed by the company as a way of educating and engaging customers. The company has also used augmented reality headsets across its New Zealand retailers to allow customers to preview new models before they arrive in this market.