Jackson quits as MD of JEVIC
Damon Jackson has resigned as managing director of JEVIC, and has stepped down as a director of VINZ and the Optimus Group, for personal reasons.
Posted on 21 August, 2019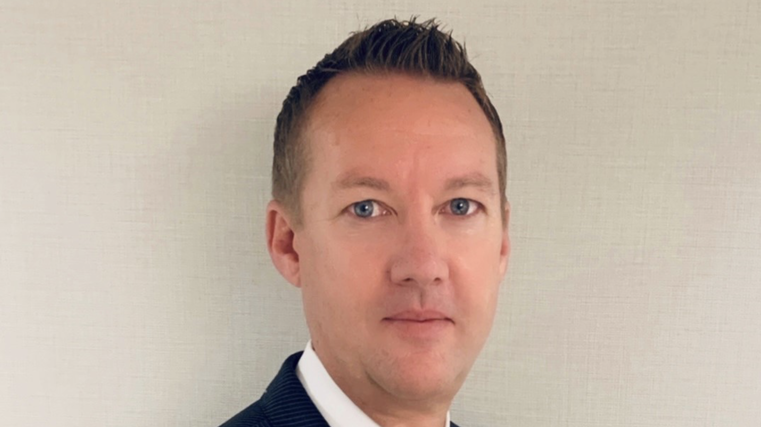 The businessman who set up a company specialising in pre-shipment inspection services for Japan's used-vehicle export industry has stepped down.
Damon Jackson has resigned as managing director of Japan Export Vehicle Inspection Center Co Ltd (JEVIC).
He has also quit as a director of Vehicle Inspections New Zealand (VINZ) and as a director of Optimus Group Co Ltd, which is listed on the Tokyo Stock Exchange.
Jackson, pictured, says he has left for personal reasons – and on good terms – after almost 20 years as managing director of JEVIC, six years with VINZ and after serving four years on the board of parent company Optimus.
"I'm departing at a time when JEVIC's revenues have grown to the highest levels we have seen since 2001, VINZ is an industry leader and the inspection segment is delivering strong returns to Optimus Group," says Jackson. "Succession is assured with strong and capable leadership teams in place across all business units in the company's inspections segment."
Nobuhiko Tomishima has been appointed managing director of JEVIC Japan, effective August 20. A statement adds: "The inspection segment of Optimus will continue to be run as an independent operating unit within the Optimus Group, in-line with the company's policies.
Jackson led JEVIC since the company was established in 2001 as a "specialist service providing pre-shipment inspection services to the burgeoning used-vehicle export sector in Japan".
"Under his leadership, the business grew to become a world leader in pre-shipment inspections," a statement adds. "With subsidiaries in New Zealand, Singapore and the UK, and affiliates globally, JEVIC conducts important pre-shipment inspections of cargo that reduces biosecurity, environmental and consumer risks."
Jackson became a director of VINZ following its acquisition by JEVIC in 2013 and has been a director of Optimus since its formation.
GLOBAL NETWORK FOR VEHICLE INSPECTIONS
JEVIC Co Ltd has its headquarters in Yokohama, Japan, and – according to its website – its global network consists of offices in New Zealand, Singapore, the UK, Sri Lanka and South Africa. Its United Arab Emirates office is based in Dubai, while its operation for Africa is in Nairobi, Kenya.
JEVIC's website states the company is "highly respected for its work in pre-shipment inspection and certification of cargo. Our services are primarily for used-vehicle inspection, and extend to vessels, containers and new vehicles".
While having "a deep knowledge of all aspects of motor-vehicle inspection in Japan and internationally, JEVIC provides independent pre-shipment inspections, surveys, verifications and certifications".
"We have first-class facilities located at major Japanese ports – in Yokohama, Kawasaki, Nagoya, Osaka and Kobe," the company adds. "With more than 30 other facilities for inspection purposes, JEVIC carries out inspections in countries such as Dubai and South Africa where vehicles are shipped from Japan and subsequently exported to other countries, such as African nations.
"Subsidiaries and strategic partners are throughout the world in Dubai, New Zealand, Singapore, the United Kingdom, South Africa, and Kenya. Our clients range from shipping agents, freight forwarders and vehicle importers/exporters to individuals and countries that require mandatory inspection and certification."
Auckland-based JEVIC NZ Ltd is a New Zealand-registered company and is part of the JEVIC group. It is an approved Ministry for Primary Industries operator for the pre-shipment inspection programme in Japan and the UK and is authorised by the NZTA as a border-inspection organisation. It also provides vehicle-inspection services to exporters, importers, shipping lines and logistic chain suppliers. JEVIC NZ bought VINZ in February 2013.
OPTIMUS: COMPANIES THE GROUP OWNS
According to Optimus' website, the group started when "a number of companies involved in the mobility industry, [mainly in cars], respectively in trading, logistics, services and inspection aspects, collectively decided to establish a holding company in January 2015."
Its stakeholders are primarily individuals and companies that are current and prospective customers. "We have sales partners in numerous used-car dealers, and business partners that include shipping companies and forwarders, the employees of companies within our group and our shareholders."
Optimus has two regional holding companies – one in New Zealand, the other in Australia. Its "trading segment" includes Nichibo (Japan Trading) Co Ltd and Nichibo Australia PTY Ltd. Its "logistics segment" includes Dolphin Shipping in New and Australia.
Optimus' "service segment" has nine Auckland-based businesses. They include Universal Finance Company Ltd, which manages all affiliated companies in the group's service segment, according to Optimus' website. The group also owns: Auto Advance Finance Ltd – a debt collection supporting business; Auto Finance Direct Ltd – an automotive loan business; Fasttrack Automotive Compliance 2006 Ltd – a vehicle compliance centre that ensures all used cars imported into New Zealand are roadworthy; Universal Property Ltd – its main business is asset management; Trade Cars Ltd – used-car sales; Budget Car Auctions 2013 Ltd – buying and selling used cars; and Universal Rental Cars Ltd (Hitch Car Rentals).
Optimus' "inspection segment", according to its website, include Auckland-based JEVIC Co Ltd and Inspicere Ltd, which manages all affiliated companies in this segment in New Zealand.
Other companies Optimus owns include JEVIC NZ Ltd, VINZ, JEVIC UK Ltd and JEVIC Singapore Pte Ltd. Click here for more on Optimus' regional holding companies.
With its headquarters in Tokyo, Optimus has paid-in capital of 383 million yen and has 465 employees –"consolidated, excluding an average number of 87 part-time workers". Its president is Nobuya Yamanaka. Click here to find out about the group's corporate history.
OPTIMUS STORIES ONLINE WITH AUTOFILE
July 24, 2017: Optimus announces ownership of New Zealand automotive firms
December 28, 2017: Optimus Group's debut on Tokyo Stock Exchange