Insurers left in the dark
Car manufacturers are increasing the roll-out of safety technology designed to avoid crashes, however, insurance companies are wary.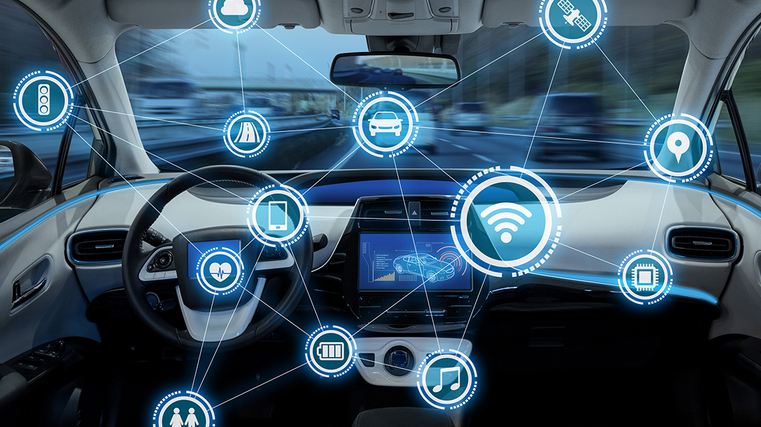 The market for advanced driver-assistance system (ADAS) technology is expected to grow 10 per cent each year, and reach $67 billion by 2025, but US car insurers are wary, according to a recent report by Reuters.
Car insurers are saying they don't have enough data to back up auto industry promises of the safety benefit from automated driving systems.
"Anybody that has been in a car with advanced safety solutions is not going to go back," Kevin Clark, chief executive of car technology supplier Aptiv PLC told Reuters.
According to Clark, the cost for advanced safety systems - automatic braking, lane-keeping and automated cruise control - can be relatively low to the automaker, between US$500 to $1,000 per vehicle.
"The [manufacturer] can price for it and consumers will pay for it."
Aptiv expects to book more than US$4 billion in new ADAS business this year. "We have gone from five customers just a few years ago to I think we'll have north of 20 in a couple of years from now," Clark said.
Insurance industry perspective
According to Swiss Re AG, the world's largest car reinsurer, ADAS has the potential to reduce motor accident frequencies by up to 25 per cent, cutting global insurance premiums for fully ADAS-equipped cars by $20 billion by 2020.
But US insurers have told Reuters they currently do not have sufficient data to validate auto industry promises of safety benefits from automated driving systems.
They cite car manufacturers' reluctance to "provide detailed information on models sold with those features, a lack of consistent standards, drivers' unpredictable use of the systems and higher repair costs".
"We're not going to go against the data and create any type of false discounts for the purposes of marketing at this point. We just want to make sure the rate is reflective of the risk that it brings," Steve Armstrong, a vice president of Allstate Corp's pricing department, to Reuters.
Insurers pointed to higher repair costs as a risk. Sensors and cameras central to automatic driving systems are mostly installed in a car's bumper or windshield. Research by AAA has shown repair costs for even minor collisions can double if such sensors are damaged.
"There's no such thing as a $300 bumper anymore. It's closer to $1,500 in repair costs nowadays," Richard Lavey said to Reuters, executive vice president at The Hanover Insurance Group.
Lack of data
As most ADAS features are still sold as optional equipment, it has made it impossible for insurance companies to validate which features ultimately end up on a specific car, says Reuters.
Insurers are reluctant to trust car buyers to correctly identify what technology their vehicle has on board.
Advanced safety features not only differ in performance and description among different manufacturers but even among models by the same car manufacturer, according to research by IIHS and its UK equivalent Thatcham Research, which conduct road tests to evaluate safety tech performance.
"The only way you can adequately price is by getting more data to understand what a vehicle has and whether it makes a difference," said Matthew Avery, Thatcham's research director.
Car makers and insurers said they are dealing with the data issues. General Motors Co has a team working on ADAS and insurance, according to Barry Engle, head of GM's North American operations.
Engle said he expects with better information, the insurance industry would respond positively. "To the extent that they are not, collectively we need to do a better job of communicating with one another," he told Reuters.