Industry round-up, May 29
Japanese car sales fall, GM and Ford help suppliers with payment scheme, Tesla cuts prices to stimulate demand, and Groupe PSA to start making surgical masks.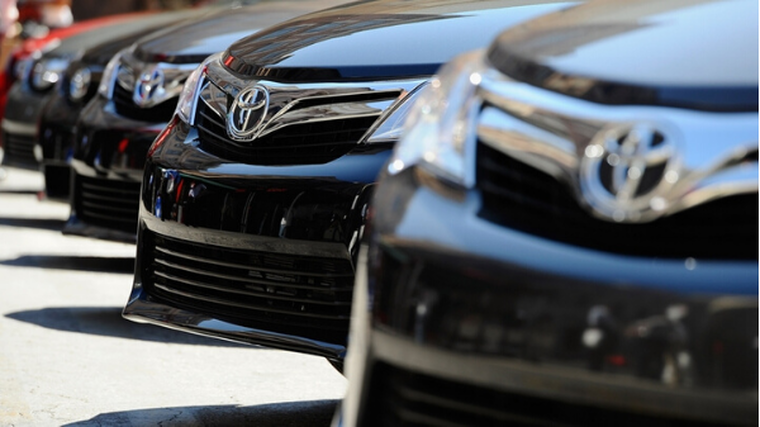 Japanese carmakers saw sales of their vehicles more than halve in April as the spread of Covid-19 forced governments to impose restrictions that left many showrooms closed.
The country's top eight marques suffered a collective sales decline of 54.4 per cent in April compared to the same month a year ago, according to Reuters.
Toyota's trade levels fell 45 per cent to 472,703 vehicles – the fourth straight month of declines. Japan's biggest carmaker has already warned its profit this year is likely to drop by 80 per cent.
Honda's global April sales fell 43 per cent year-on-year, while Nissan experienced a 42 per cent drop.
Vehicle sales have tumbled worldwide during the coronavirus pandemic, with analysts expecting the US to also report car sales halving in April.
GM and Ford help suppliers
General Motors and Ford have introduced fast-payment programs to help small suppliers survive production shutdowns during the coronavirus crisis.
The carmakers need those suppliers to continue operating as they try to restart their own manufacturing processes at factories across North America.
The programs pay suppliers up front for bills that would normally take 40 to 60 days to settle.
Tesla slashes prices
Tesla has cut the prices of its electric vehicles (EVs) by up to six per cent in North America in an effort to stimulate sales as lockdowns start to ease.
Other brands, such as General Motors, Ford and Fiat Chrysler Automobiles are offering nought per cent financing rates and deferred payment options to encourage new purchases.
Tesla says it also plans to cut prices in China by about four per cent for the Model X and Model S.
Groupe PSA to churn out masks
Groupe PSA is preparing to start making surgical masks at its factory in Mulhouse, France, from August.
The company claims it will have a production capacity of 10 million masks a month, which will go to its employees and health organisations leading the fight against Covid-19.
Among the carmaker's health measures for staff working at its plants during the pandemic is the distribution of two to four masks per day per employee.
"Since the start of this crisis, the group's priority has been to protect its employees and we have decided to invest in this production," says Xavier Chereau, director of human resources and transformation.