Industry round-up, June 29
Nissan sees demand grow, VW plant goes electric, US sales picking up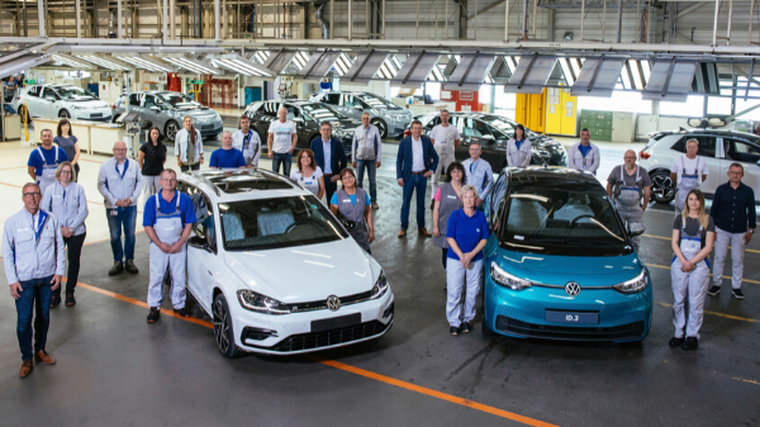 Nissan says car sales in Japan are back on the up following a drop in demand in April and May due to the impact of the coronavirus pandemic.
Asako Hoshino, executive vice-president, made the claim during a livestreamed event to launch the e-Power version of the carmaker's Kicks SUV crossover model.
"If you look at the market, in April and May there was a big decline in demand, but this is recovering sharply," she says. "If this situation lasts, we believe demand will return to pre-coronavirus levels."
VW plant goes electric
Volkswagen's factory in Zwickau, Germany, has produced its final internal combustion engine (ICE) car and is now only focusing on electric vehicles (EVs).
The plant, pictured above, has produced more than 9.5 million vehicles in its 116 years of operation.
The final ICE unit – a seventh-generation Golf R Estate with a two-litre petrol engine – rolled off the site's production line on June 26.
US sales picking up
Car sales in the United States are expected to continue their recovery in June following a collapse in April, according to industry consultants JD Power and LMC Automotive
The increase in trade is tipped as lockdown restrictions put in place to contain the spread of Covid-19 ease and buyers return to the market.
The consultancies predict sales to drop about 25 per cent to 1.1 million vehicles in June, compared to the same month of 2019. This would be an improvement on the 40 per cent tumble in April and a 29 per cent fall in May.
"The combination of pent-up demand, states relaxing coronavirus-related restriction and elevated incentives are all providing a tailwind for the industry," the consultancies say in a statement.