Industry rallies round dealer's family
Terminally ill daughter's dream to fund cancer research raises more than $430,000.
Posted on 11 October, 2021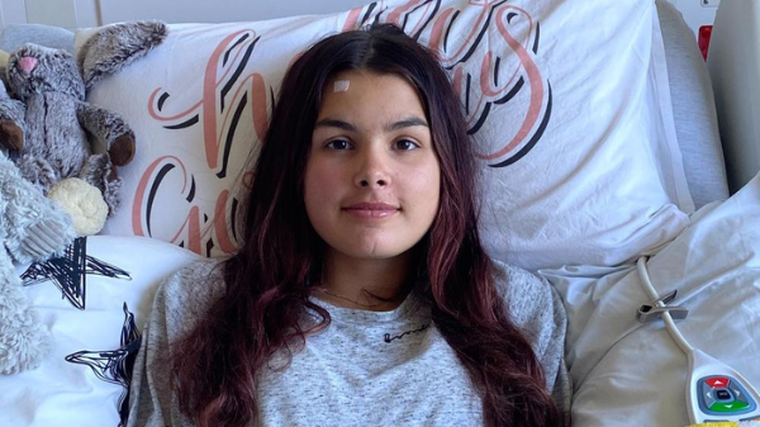 Members of the car industry have dug deep and donated thousands of dollars to help fulfil a terminally ill teenager's wish to fund vital cancer research.
Jemima Gazley was diagnosed with stage four brain cancer in February and started a Givealittle page this month with the aim of raising $100,000.
The 15-year-old is the daughter of Oliver Gazley, dealer principal of the Wellington-based Gazley Motor Group, and after little more than a week the site has been inundated with donations. As of 1pm on October 11 it had accumulated $365,795 from 3,871 donors.
Jemima, pictured, put her own savings of $5,000 into the fund that will go towards work being conducted by Associate Professor Matt Dun, an expert in cancer protein research in children at the University of Newcastle in Australia.
On top of the Givealittle total, Mercedes-Benz NZ has donated $10,000 directly to Dun's work, the Hirsch Family Funderpants organisation is contributing US$10,000 (NZ$14,386), and a private benefactor has pledged $50,000.
Myles Gazley, Jemima's uncle and managing director of the Gazley Motor Group, says the fundraising page was initially closed on October 10 but was reopened the following day because people had been getting in touch with the family and wanting to give money.
"It's a very hard time and sadly Jemima may never understand how much she's raised. She's now sedated and in a hospice," he told Autofile Online on October 11.
"She wanted to make a difference for other little children and hopefully this will help because we need to do more research and stop this awful disease.
"The support from the dealer community has been incredible. All the major motor groups have given generously for such a selfless cause and all the money will go towards cancer research – this is Jemima's legacy.
"It's also made us realise we're in an industry that really cares about everyone. It's not just our direct distributors who have given to this cause but other dealership groups and competitors we battle with every day have made some big donations.
"The car industry is clearly more than just cars, it's a family business and it makes you feel really proud."
Myles noted it was not only companies that had helped boost the fundraising effort, with the family feeling touched by the donations made by thousands of members of the public.
'Positive' from tough time
Oliver posted on the Givealittle page on October 10 that when the family first told the story of Jemima's journey, "we didn't know her life was about to change, again, and this time for the positive".
"This raise has given Jemima a legacy she didn't know was waiting for her," writes Oliver, pictured below.
"It's given meaning to the senseless. Power and hope where there wasn't much before.
"Sadly, Jemima's health took an unexpected turn this morning and she is unconscious ... While she's not in pain, we don't expect her to see Matt receive the funds — however, she is aware of the rough amount that has been raised and has been read almost every message that was sent.
"Thank you for every kind word, thought, prayer, dollar and cent. You've helped this girl change the world. She was both flying and floored at the energy you've all shared with her."
The family last week revealed how Jemima's life changed in February this year and how helping Dun "make cancer history" was a dream of hers.
"Jemima went from being a regular teenager on Monday, to having a headache on Tuesday, then vomiting on Wednesday — by the end of the week, she was in hospital, diagnosed with a stage-four brain cancer," they wrote.
"Because of the tumour's location in the brainstem, and growth like a spiderweb — not a solid tumour — the cancer is inoperable and incurable."
Jemima underwent six weeks of radiation in an attempt to limit the tumour's growth. The family has also imported experimental chemotherapy from Germany and the teenager has been to Auckland every three weeks for anti-cancer IV infusions as well as many other tests and scan.
"Sadly, these medicines are no longer working as well as they did, and the cancer has started growing again," the family adds.
Jemima told Stuff on October 4 she was facing her health problems head-on and is keen to contribute to the research.
"It's a challenge, but I'm up for it," she said. "I wish other kids don't have to go through this, and I want to do all that I can to make sure of that."