Industry hails dealers' virus response
Businesses move into lockdown period. PLUS: VINZ and VTNZ to perform 'essential' work, parking wardens, unemployment fears and state of emergency.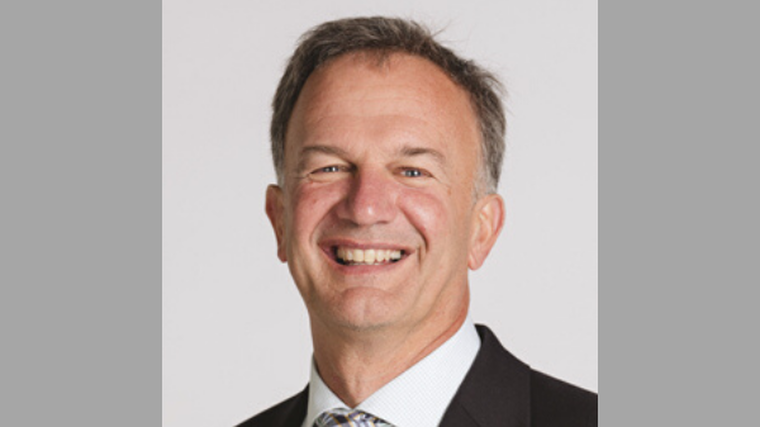 Automotive industry associations have praised businesses for their rapid response as the country moved into lockdown because of the coronavirus pandemic.
David Crawford, chief executive of the Motor Industry Association, says distributors of new vehicles and their franchised dealerships had moved quickly to ensure all non-essential services were shut for when New Zealand moved to the Covid-19 alert level four.
The nation is in a four-week lockdown, which came into force at midnight on March 25, as government and health officials try to contain the outbreak and minimise the number of positive cases.
"During this unprecedented time the only functions of distributors and their franchised dealers to remain functional will be to supply parts and to service or repair vehicles used in the supply of essential services," Crawford explains.
"While there remains some ambiguity over what may or may not be done during the lockdown, it is clear that if we are to stop the virus in its tracks then we need to take strong and decisive action.
"The expectation is all services will close unless there is a clear and demonstrable need to keep vehicles operational for the delivery of essential services."
Crawford adds that the MIA, along with the Motor Trade Association, endorses the government's position that New Zealand needs to shut down to save lives.
"We ask the public to be understanding if a request to service or repair your vehicle during this time is declined," Crawford says. "The sooner we can stop the spread of the virus the sooner New Zealand can reopen for business."
Inspection centres unite
Vehicle Inspection New Zealand (VINZ), VTNZ and the AA are teaming up to ensure essential service vehicles and vehicles of essential service workers are kept on the go throughout the lockdown.
VTNZ says it is working in conjunction with the other two organisations to provide a reduced inspection network that covers the country.
"The government has instructed us that they require our help to ensure the safety of essential service vehicles only during this lockdown," VTNZ says in a statement. "We will do
WOF and COF inspections and heavy certification for essential service vehicles only."
The company adds that it will only resume normal business at its branches "once the government tells us that it is safe to do so".
VINZ says it has been granted "NZTA approval to offer limited services" for essential services and that any work will need to be booked through its regional manager network.
Wardens to go easy on fines
Auckland's parking wardens will not be dishing out fines for vehicles without a current warrant of fitness or registration while the lockdown lasts.
While some automotive businesses will remain open to keep vehicles operational for essential work purposes, most will be shut to the general public.
As a result, Auckland Transport says no fines will be issued while people are unable to get a new warrant or to update their vehicle registration.
The police are not promising to be so lenient and a police spokeswoman says officers will "assess situations on a case by case basis".
Unemployment fears
As the coronavirus continues to disrupt the economy, BNZ research head Stephen Toplis warns unemployment may more than double to nine per cent and our GDP may contract by 10 per cent.
Toplis, pictured above, says the best-case scenario is that the jobless rate will rise to seven per cent, but BNZ's "central scenario" predicts it getting close to double figures.
"We think the unemployment rate will peak at the end of next year but that it will drop sharply thereafter," he told Stuff.
Toplis expects the second quarter to see "the biggest quarterly decline in activity ever seen". BNZ anticipates a five per cent drop in GDP for the three months to the end of June, "but it could easily be more than double this".
State of emergency
The dire predictions came as a national state of emergency was declared in New Zealand after the number of coronavirus cases increased to 205.
It is only the second time a state of national emergency has been declared. The first was after the February 2011 Christchurch earthquake.
The move hands emergency powers to authorities to enforce the four-week lockdown, which Prime Minister Jacinda Ardern says is necessary to prevent tens of thousands of unnecessary deaths.
Ashley Bloomfield, director-general of health, says most of the positive Covid-19 tests had a direct link to overseas travel, or were close contacts of previously confirmed cases.
While the number of confirmed and probable cases stood at 205 as of 2pm on March 25 that figure is expected to increase. Up until that time, Bloomfield says there had been 9,780 tests and 22 patients had recovered from their symptoms.
Globally, there has been more than 450,000 cases and the death toll has now passed 20,000.
For the Ministry of Health's latest details on the current Covid-19 situation, click here.
Call to keep in touch
Finance Minister Grant Robertson is urging all businesses and workers to stay connected during the lockdown period.
He says maintaining contact with workers will put businesses in a better position to recover once normal trading resumes.
"This will make the recovery faster because businesses won't have to start again from scratch, which would be the case if they sever their workforce," Robertson explains.
The minister adds that the government will monitor programmes set up to support the economy and, if necessary, will introduce new measures to further support people's incomes and livelihoods.
Production plans
French carmaker Peugeot's joint venture with Dongfeng Motor Group in China says it has resumed making cars at its plant in Wuhan city, the epicentre of China's coronavirus outbreak.
Mazda says it is suspending production for 13 days and will operate daytime shifts only for eight days at its Hiroshima and Hofu plants in Japan from March 28 through to April 30. The marque plans to transfer part of the production originally scheduled for this period to the second quarter of the fiscal year ending March 2021.
Its factories in Mexico and Thailand will also be shutting down for about 10 days in response to the Covid-19 outbreak.
Meanwhile, Volkswagen bosses expect to be able to resume car production in Germany around the middle of the year, reports Reuters.
"The standstill cannot last longer than [the northern hemisphere] summer," says Juergen Stackmann, management board member for the VW passenger cars brand. "Society and the economy cannot withstand that."