Import levels increase
Volumes climb for last month and the year to date with Japan remaining the main supplier of vehicles to our shores.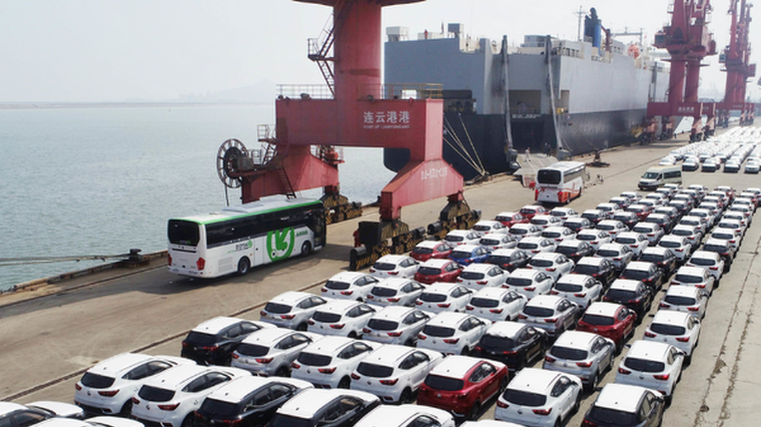 There were 11,167 used passenger vehicles imported last month, up 175.9 per cent when compared to May 2020's total of 4,048.
The monthly total was also an increase from the previous month when 9,948 units crossed our borders.
Japan remains the main supplier of used-car imports with 10,451 units coming in during May, according to the figures from Customs NZ. This was a 190.1 per cent increase compared to 3,603 in the same month of last year.
In addition, 315 used cars were imported from Australia during May and 147 arrived from the UK. The totals for Singapore and the US were 141 and 79 respectively.
So far this year, 45,219 used cars have been imported – up 21.1 per cent on 45,219 in the same period of 2020.
As for used light commercials, there were 289 imports in May – a 127.6 per cent increase from just 127 units a year ago.
However, last month's figures were 10.5 per cent lower than the 323 seen in April 2021.
It took the year-to-date total to 1,462, which is 1,333 units, or 47.7 per cent, lower than at the same stage of 2020 when it stood at 2,795.
Boost for new cars
There were 10,590 new passenger vehicles imported in May, which represented a 25.1 per cent jump from the previous month when there were just 8,462.
The monthly tally was also 283 per cent higher than May 2020 when only 2,765 new cars crossed our borders.
Japan was the main country of export with 3,365 units followed by Korea with 1,582. Next up was Germany on 1,215, Thailand with 791, the UK on 779 and the US with 734.
Year to date, the total now stands at 48,291 and is 18,650 units, or 62.9 per cent, more than at the same stage of 2020.
For new light commercials, there were 2,548 units imported in May, a drop of 30.6 per cent from April's 3,670. The figure was well up from May 2020's low of 687 when Covid-19 affected shipments.
In the first five months of the year there have been 15,076 units come into the country, 4,526 than at the same stage a year ago.
Overall, 25,046 vehicles, including trucks and buses, crossed our border in May, which was up from 22,905 the previous month.