Illegal trader to pay out $175k
Antony Basturkmen, also known as Brent Smith, who failed to deliver cars people but took their cash, gets home detention and community service.
Posted on 21 February, 2022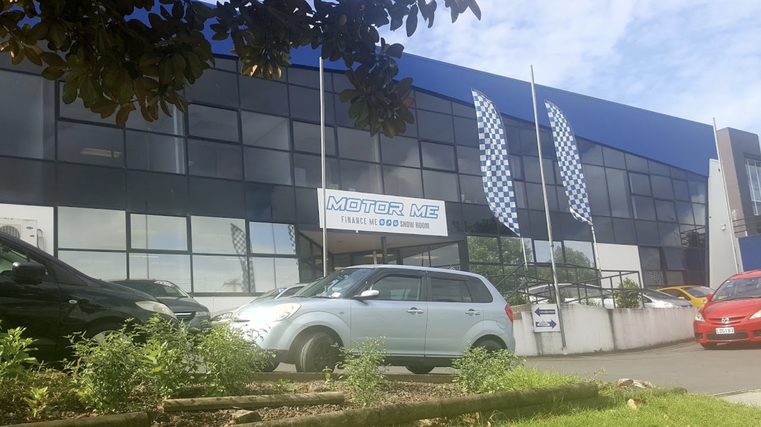 A banned car dealer who operated under multiple identities selling vehicles that never arrived has avoided imprisonment.
Antony Basturkmen, also known as Brent Smith, appeared at Auckland District Court on February 18 having earlier admitted eight charges of obtaining by deception and one of using a document for pecuniary advantage.
The charges related to Basturkmen selling seven cars, utes and vans between 2018 and 2019, and conning would-be buyers of $42,798.
Basturkmen is no stranger to the automotive industry, having appeared before the Motor Vehicle Disputes Tribunal (MVDT) 18 times. He is barred from being a registered motor-vehicle trader and has been banned by Trade Me.
Court documents show he used other identities to avoid legislative requirements and has listed various vehicles on Trade Me in the past.
On one occasion, a man who traded in his vehicle with Basturkmen received infringement notices post-sale. The man asked Basturkmen to pay the fines and agreed to send a copy of his driver's licence, so he could be repaid. Instead of repaying him, Basturkmen used his identity to mislead Trade Me as to who was behind one of his businesses.
The defendant took deposits and sometimes full payments, but then failed to deliver the vehicles, court documents reveal. His victims desperately tried to get their money back before Basturkmen cut off communication.
Judge David Sharp told Basturkmen he had avoided prison "by the skin of his teeth" and it was apparent he was making changes in his life. He had taken part in drug-rehabilitation programmes and promised to repay money he had stolen.
Basturkmen's lawyer, Claire Farquhar, said her client had half of the money to pay back to his victims and would repay the rest by instalments, although he was on the benefit.
Farquhar said: "He has been focused on himself, on rehabilitation and remaining clean. A job is the next step." She told the judge Basturkmen's methamphetamine addiction was the underlying reason for his offending.
Crown prosecutor Harrison Smith said what put Basturkmen "on the right side of the fence" was his ability to offer his victims compensation, reports Stuff.
A lawyer for the motor-vehicle traders' regulator, Ella Palsenbarg, asked for the maximum fines to be imposed to act as a deterrent to other banned traders who still retail cars. "I would note Basturkmen's offending is the most egregious of its kind under the act," she added.
No Reserve Cars Ltd, Basturkmen's company, is in liquidation. It traded as Motor Me, pictured.
Judge Sharp, who had victim-impact statements from those taken in by Basturkmen, stepped back from the maximum, but did order the company to pay $175,000. He said: "You did a lot of damage to people."
In sentencing, he took time off Basturkmen's sentence because of his ability to pay compensation and his drug rehabilitation.
The judge imposed sentences of 12 months' home detention and ordered Basturkmen to complete 200 hours' community service. He added if Basturkmen didn't continue on his path of drug rehabilitation and returned to court, he would likely be imprisoned.
The back story
Autofile Online last reported on Antony Basturkmen's illegal activities back in February 2019 when he was banned from selling cars until 2021, according to the motor-vehicle traders' register. He had allegedly been listing vehicles on Facebook.
Motor Me, which operated from Church Street in Onehunga, was warned by the Commerce Commission in January 2018 for likely misleading consumers. It was subsequently banned by trading standards and Trade Me.
Smith's former customers were furious he appeared to be selling cheap vehicles on Facebook's marketplace using his personal Facebook account under Antony Basturkmen.
The cars are a 1999 Toyota Vitz Tidy for $1,895, a 1996 Nissan Terrano priced at $2,950 and a 1992 Toyota Estima for $1,950.
Euna Go was sold a noisy, smoking car by Smith, reported Stuff. She and several other buyers tried to get their money back, but Smith didn't appear at the MVDT when applications were filed against Motor Me. At the time, she said she was waiting for Smith to appear in court in May 2019 for a financial assessment hearing.
Olivia Mills and Adam Fursdon, of Blenheim, claimed Motor Me caused them to lose confidence in car dealers. Mills asked Facebook groups to remove listings posted by Smith under Basturkmen.
Smith and his wife Alexis were listed as directors of No Reserve Cars, which traded as Motor Me. No Reserve Cars also had cases heard at by the MVDT from 2012-15, which the trader lost.
Warning issued
It was in January 2018 that the Commerce Commission announced it had been investigating Antony Basturkmen, aka Brent Smith, the owner and operator of Motor Me, under the Fair Trading Act (FTA).
The probe related to Motor Me's conduct as a registered motor-vehicle dealer selling vehicles on Trade Me, its website and through its car yard in Onehunga.
Smith was warned by the commission that he had likely breached the FTA for misinforming consumers about the quality, history and AA endorsement of the cars he offered for sale.
Complaints included that a vehicle was advertised as having less mileage on the odometer than it did, that a car was advertised as having an AA tick and safety certification when it didn't and that a car was in good condition – inside and out – when in fact it was not.
A spokesman for the commission at the time said the regular had received a significant number of complaints about motor vehicle retail and sales.
"Purchasing a vehicle is a significant spend for a consumer and compliance with the FTA by dealers is important when advertising motor vehicles. If you are selling a vehicle you must describe it accurately, including relevant information about its quality, history and any endorsements or benefits.
"In this case, three of the complainants provided evidence to us that the physical condition and mechanical performance was of lower quality than represented to the customer through Trade Me listings or email correspondence."
The complainants included in this investigation confirmed that they had received either a partial or full refund from Motor Me after disputing the vehicle representations initially made to them.