Hyundai unveils electrification plans
Marque teases details of 10 new low-emission cars that will be hitting the market over the next two years.
Posted on 20 November, 2020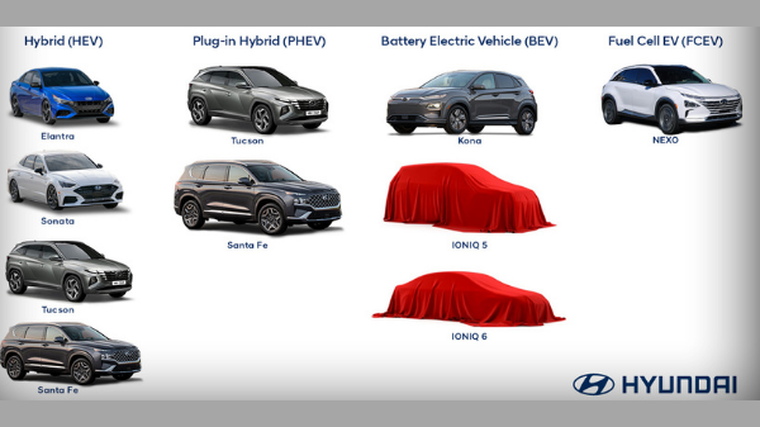 Hyundai has confirmed it is expanding its range of electrified vehicles and will have 10 eco-focused vehicles in its line-up by the end of 2022.
The Korean carmaker's product blitz in the US will include seven SUVs and three car models.
Hybrid variants of the Elantra, Sonata, Tucson and Santa Fe are in the pipeline, along with producing battery-electric versions of the Ioniq 5 and Ioniq 6.
Hyundai's Tucson and Santa Fe will also be offered as plug-in hybrids (PHEVs), a new Kona EV is on the cards, and rounding out the 10 new vehicles is a Nexo fuel cell EV (FCEV).
The first of these models to hit the market will be the Ioniq 5, taking the form of a midsize all-electric crossover and set to arrive in early 2021.
Olabisi Boyle, vice-president of product planning and mobility strategy, Hyundai Motor North America, says: "We're not only developing the vehicles our customers need now, we're also envisioning smart mobility solutions for pressing environmental and transportation needs of the future.
"Ultimately, this full spectrum of new technologies will promote a planet-friendly, zero-emission ecosystem as part of our 'Progress for Humanity' global vision."