Hybrid SUV to power in
The blue oval's line-up of electrified models will be boosted by the Escape Hybrid next year.
Posted on 16 September, 2021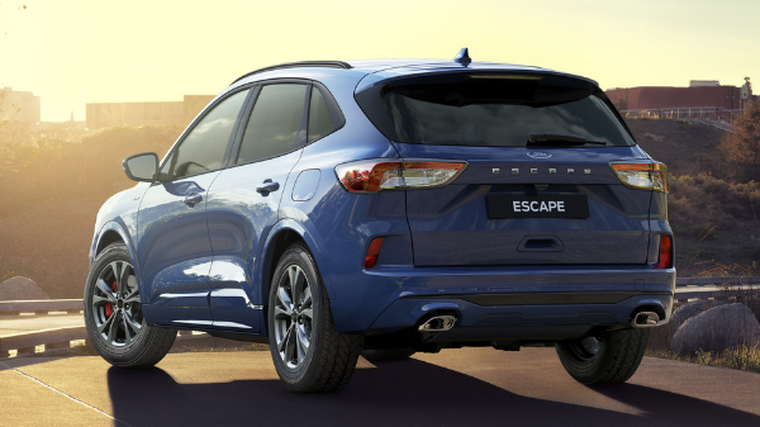 Ford is expanding its line-up of electrified SUVs with the new Escape Hybrid.
The marque says the vehicle can deliver up to 1,000km of petrol-electric and pure-electric motoring between fill-ups and without having to be plugged in to recharge.
"With a full hybrid coming to join the plug-in hybrid, customers will have an excellent range to choose from," says Simon Rutherford, managing director of Ford NZ.
The self-charging Escape Hybrid's 1.1 kWh battery is automatically replenished by the 2.5-litre Atkinson cycle petrol engine and using regenerative charging when coasting or braking.
Stored energy powers an electric motor to enhance performance, support petrol-engine fuel efficiency or deliver pure-electric driving. It automatically switches between power configurations according to the driving scenario.
The ST-Line, pictured, and ST-Line X Hybrids are the first Escapes to combine an electrified powertrain with the option of the marque's intelligent all-wheel-drive (AWD) technology.
The Escape Hybrid delivers fuel efficiency of 5.4l/100 km and CO2 emissions from 125g/km on the WLTP alongside a 54-litre fuel tank.
The 60-cell, 1.1kWh battery pack uses a liquid-cooling system that eliminates the need for a cooling fan, which helps to reduce cabin noise.
Optimised cooling also allows battery cells to be packaged closely together. This helps to retain spacious interior dimensions including more than one metre of headroom for front-row occupants and up to 1,481l of cargo space behind the front seats.
The Ford Escape's line-up now includes the following electrified models – the FWD Hybrid, ST-Line FWD Hybrid, ST-Line AWD Hybrid, ST-Line X AWD Hybrid, FWD PHEV and X FWD PHEV.
Pricing of the new Escape Hybrid will be available closer to its arrival in the second quarter of 2022.