Holden dealers hit by bombshell
Franchise holders in New Zealand had "very little inkling" of GM's decision to scrap Holden. PLUS – Competing marques show their support
Posted on 18 February, 2020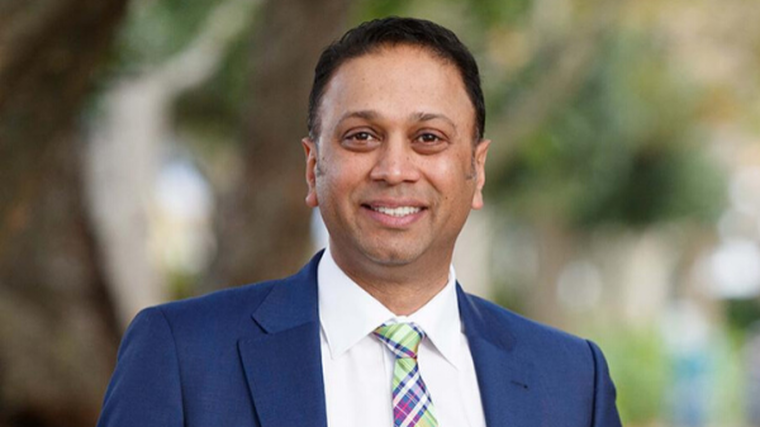 Holden dealers and staff across New Zealand are in shock this morning that General Motors have decided to withdraw the marque from sale in this country and New Zealand.
Autofile Online has spoken to a senior figure on the retail side of the industry, who says there was "very little inkling" this major decision was going to happen and what the future holds is now being gone through with staff.
While it's "very early in the piece", 10 years of parts and servicing "will still be a big part of any dealership". However, dealers who have public shareholdings in Australia are in a different situation and there's many parts to the picture to work through.
As for support for Holden NZ from other parts of the industry, there has been nothing but support. They may have gone head-to-head on the racetrack and in showrooms across the country, but Ford New Zealand has nothing but support for its rival marque.
"An iconic brand that holds a special place in the heart of many New Zealanders, Holden has done so much to shape our automotive industry and the country," says Ford NZ. "Its vehicles have been worthy competitors both on-road and on the racetrack. To our friends at Holden, thank you for keeping us on our toes and inspiring us to keep aiming higher. We will miss you."
Neeraj Lala, pictured above, chief operating officer of Toyota NZ, has posted on social media: "I'm saddened by the news overnight that Holden will be withdrawing out of Australia and New Zealand. Holden is a historic company that has been synonymous with the industry in New Zealand, and with such a rich heritage, today is a sad loss for all New Zealanders. On behalf of Toyota NZ, I offer my heartfelt condolences to all those affected, but mostly to the employees and dealers of Holden whose futures now feel more uncertain than they did yesterday."
And Mazda NZ has posted this: "Everyone at Mazda New Zealand has been touched by the sad news that Holden will be retiring its operations. Our history dates back to the late 1970s when HX Series Premiers were shipped to Japan to have a 13B Wankel rotary engine fitted for sale in Japan as the Mazda Roadpacer. Like a lot of Kiwis, we've grown up around the Holden brand and admired your achievements across the industry. Sharing a commitment toward innovation, quality and excellence; a challenger spirit we describe as zoom-zoom. To our friends at Holden New Zealand and your families as well as your dealer partners, our thoughts are with you all at this difficult time."
Consumers take to Facebook
By about 10am on February 18, Holden NZ's Facebook page had attracted almost 1,000 comments. Here are an edited selection of them.
Paul McGinley: "Genuinely gutted. I have oved Holden since I first watched Mark Skaif dominate super cars as a kid. My first work ute was a brand-new Colorado LT, upgraded after three years to a LTZ. Love it. Not sure what to do now at the end of this three-year lease. Would happily have driven a Holden for next 26 years. Sad to see the end of an iconic brand. Hope Chevy takes over or fills the Yank-tank shaped hole in the market. I suspect not. Maybe I should get a cyber truck."
Phill Kingston: "Wow, crapped on yet again by Holden. I've been a loyal customer for years. I now wish I hadn't recently purchased another new Holden. I realise it comes down to dollars at end of the day and GM doesn't see us as a big enough market to be bothered. But a real let-down. I realise our new vehicle will still be covered under warranty, but we will lose when it comes time to trade it back in. Cheers Holden. Guess all the Ford enthusiasts were right all along."
Bill Manley: "It is sad. Over the years, I've had 18 different Holdens. The past six have been in succession, low kilometres, one owner and three still under warranty. Out of those six, only one recall. Thanks Holden. You will be missed."
Donna Smith: This is such a great shame. We have a Trax and absolutely love it."
Jason Larsen: "Is this why Holden Kapiti closed down? They saw no future in the brand a few months back."
Jason Reid: "Now the hard-working Holden people in Australia and New Zealand have experienced the ultimate betrayal from its parent company GM."
Nicole Louise: "I'm very happy I ditched my lemon of an Astra last year. My Hyundai i30 is so much more reliable and user-friendly."
The story so far in a nutshell
The Holden brand will disappear at the end of the year after its owner General Motors announced it will no longer make cars suitable for New Zealand roads.
American-based General Motors announced on Monday it would stop producing right-hand drive vehicles.
GM earlier pulled back from local manufacturing. The last Australian-built Holden rolled off the assembly line in 2017 after the Turnbull government axed a long-standing subsidy scheme.
The company blamed "significant change globally and locally", which despite implementing "a number of alternative strategies to try to sustain and improve the business", for the ultimate demise of the struggling Holden brand.
Late last year the company also announced it would stop selling its most iconic car, the Commodore.