Hilux tops website searches
Toyotas complete New Zealand one-two in research into most searched vehicles on Trade Me Motors.
Posted on 08 October, 2019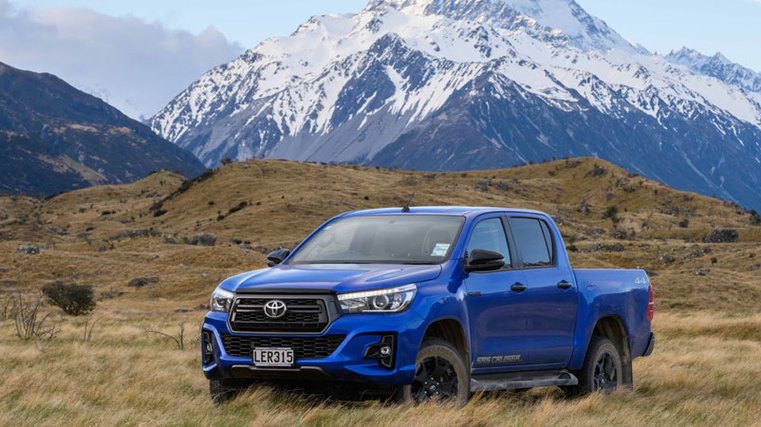 Two Toyotas – the Hilux and Land Cruiser – are the most popular vehicles in New Zealand, according to the latest search data from Trade Me.
The online company has researched what Kiwis have been looking for on the website to determine the country's top 10 rides.
"The Toyota Hilux has been a Kiwi favourite for many years, so it wasn't surprising that this trusty double-cab ute took the top spot for the most popular vehicle with more 228,000 searches," says Alan Clark, head of motors. "It's reliable, spacious has a good towing capacity and can handle a range of conditions so it ticks a lot of boxes."
The Land Cruiser was second place with 158,000 searches. "Toyotas have been a family favourite for New Zealanders for decades, so it's not surprising the Japanese brand took out the top two spots.
"Pulling up in third place was Mitsubishi's Lancer Evolution, which had 113,000 hits in September, followed closely by the Ford Ranger with 98,000 searches and Toyota Corolla taking out fifth with 96,000."
Clark adds: "While most of the top 10 favourites were practical and reliable, there were two vehicles that snuck into the list, which proved there are some dreamers among us.
"Coming in at number eight was Harley-Davidson, which received 78,000 hits followed by the sexiest car on the list, Ford's Mustang, which was the ninth most searched with 73,000 searches."
When it came to Auckland, Clark says when it was the smaller, more compact vehicles that were in hot demand.
"Possibly driven by petrol prices and commutes, the most popular vehicle for Aucklanders was the good, old Corolla followed by Volkswagen's Golf," he notes. "We thought 'Remuera tractors' [SUVs] might make an appearance given how many of them are on the streets of the city, but it looks like economics has won out for Aucklanders."
The Corolla was also number one in Wellington. "It has reinvented itself time and time again. It's an affordable second-hand option for Kiwis and a good size for manoeuvering around main centres.
"Performance and size are more important in the regions where Toyota Hilux took out the top spot across Otago, Waikato, Taranaki, Southland, Bay of Plenty, Manawatu/Whanganui and West Coast, as well as Marlborough, Nelson/Tasman, Northland, Gisborne and Canterbury."
Hawke's Bay was the only region to buck the trend with the Ranger topping the charts for the most searched vehicle.
Top 10 most popular vehicles on Trade Me in September
1: Toyota Hilux – 228,000 searches
2: Toyota Land Cruiser –158,000 searches
3: Mitsubishi Lancer Evolution – 113,000 searches
4: Ford Ranger – 98,000 searches
5: Toyota Corolla – 96,000 searches
6: Mazda RX-7 – 83,000 searches
7: Nissan Skyline – 79,000 searches
8: Harley Davidson – 78,000 searches
9: Ford Mustang – 73,000 searches
10: Suzuki Swift – 58,000 searches