Hickey hits out at feebate scheme
Bernard Hickey, a financial journalist, has highlighted some red flags regarding the Productivity Commission's recommendation to introduce a feebate scheme in New Zealand.
Posted on 11 October, 2018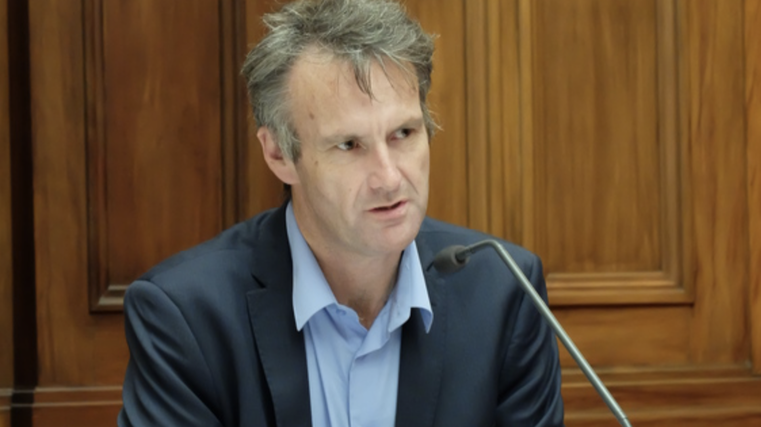 A financial journalist has flagged up some red lights in respect to the Productivity Commission's recommendation to introduce a feebate scheme in New Zealand.
The idea is for fees to be imposed on vehicles that consume high levels of fuel, while issuing rebates on fuel-efficient cars and electric vehicles (EVs). The commission's idea forms part of its report to transition the country to a low-emissions economy, as extensively covered by Autofile.
But Bernard Hickey, pictured, believes this demand-side approach merely amounts to transferring wealth "if you give discounts to people buying Nissan Leafs and Hyundai Ioniqs".
He adds such a scheme would force "the cost of climate change onto regional, outer urban and poor people who need to keep transport", and involves targeting poor, large families "driving Japanese imports". He opines they need these cars to get children to school and "if the government is going to say 'you can't have that vehicle', that's a problem."
Hickey, speaking at the Financial Services Federation's conference in Auckland on October 10, adds the decrease in motor-vehicle registrations over the past few months is symptomatic of wider economic issues challenging the coalition government.
He says the ability of consumers to buy cars is an indicator of how the country is faring. "Car sales have been hitting record highs for nearly eight or nine years. Things are starting to cool. I wouldn't call it a collapse, but there are some challenges coming up for the government."
Hickey adds there has been a population influx over the past half-decade, but capital expenditure on roads, housing and schools has failed to keep up with that. "Why is our government sitting on its hands? Is it worried about vague financial shocks? I would like to see more action on stimulating the economy. We need to invest in infrastructure."
He also looked into the profile of the fleet and why EVs are grabbing the headlines, but about 65 double-cab utes are registered for every electric car. "How are you going to tow the boat to the beach with motorbikes and mountain bikes in the tray in a Nissan Leaf," Hickey asked delegates.