Heimgartner reigns in the rain
Driver enjoys clean sweep on the opening weekend of the BNT V8s championship.
Posted on 02 December, 2019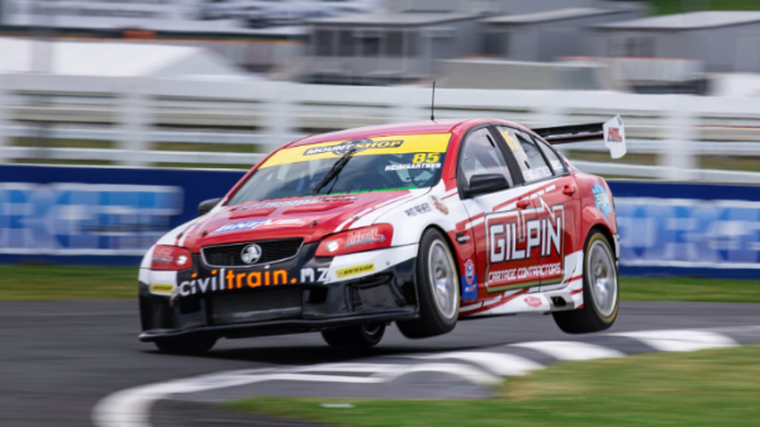 Andre Heimgartner got his championship campaign off to a flyer after dominating the opening round of the BNT V8s at Pukekohe.
He won the first two races of the weekend's action and was again out front when heavy rain forced the abandonment of the third race.
All cars started with slicks for the final race on December 1 but as the weather closed in the safety car was deployed and officials then called the field in for a switch to wet weather tyres.
Conditions then deteriorated further and the decision was taken to abandon the event with no winner declared nor points awarded, reports SpeedCafe.com.
"The weekend was good fun, was good to be back here and racing, and the Auckland weather certainly playing its part," Heimgartner, pictured above, says. "The call by the officials was certainly the right one."
Alexandra Whitley took second for the round ahead of Brad Lathrope, while Justin McIlroy claimed BNT V8s Lites honours and Sam Collins the BNT V8s Open class.
Australian Jaylyn Robotham took out the first round of the Best Bars Toyota 86 Championship in style with two wins and a second place on his first visit to the Pukekohe circuit. Kiwi Jaden Ransley won the opening race while Peter Vodanovich and Brock Gilchrist showed they are also likely to be among the season's contenders with impressive drives.
Race wins in the Ryco 24.7 V8 Ute series were split between Glen Collinson and former NZV8 champion Paul Manuell, who took the overall round win.
The BNT V8s will be back in action on February 7-9 at Pukekohe. Meanwhile, the Speed Works MotorSport NZ Championship series returns to the track on January 17-19 at Highlands Motorsport Park.