Health and safety shake-up for port
Company commits to making changes after report identifies a number of areas in need of improvement.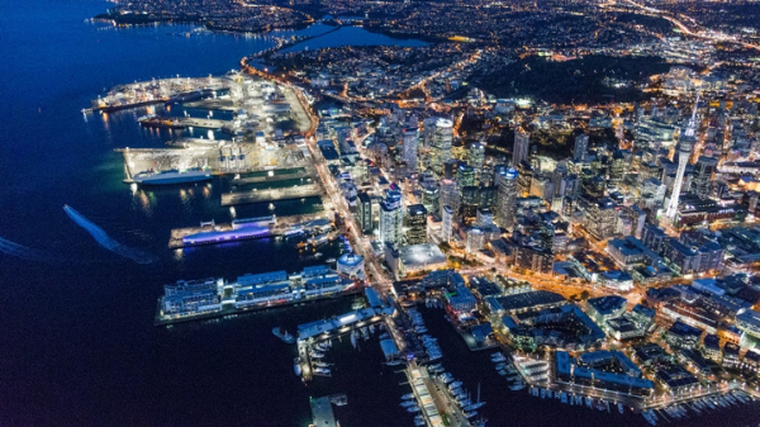 An independent review into health and safety at Ports of Auckland (POAL) following three deaths in recent years has revealed systemic problems with health and safety at the council-owned business.
Auckland mayor Phil Goff says the review, conducted by Construction Health and Safety New Zealand (CHASNZ), identified scope for significant improvement at the port to ensure its approach to health and safety reflects the level of risk inherent in its operations.
"Health and safety rules that keep people safe are not 'a nice to have'. They are a vital component of good management in any workplace," adds Goff.
"When someone goes to work, they should go back home to their families and loved ones."
The review, paid for by POAL, comes after three tragedies and a number of serious injuries at the port.
Palaamo Kalati, 31, a stevedore, was crushed to death by a container on a ship at the Fergusson Container Terminal in August 2020, and Laboom Dyer, 23, died after a straddle carrier he was driving tipped over in 2018.
In July last year, POAL was fined $242,000 for failing to comply with health and safety duties after a pilot boat accidentally struck and killed ocean swimmer Leslie Gelberger in 2017.
The report from CHASNZ identifies problems in relation to critical health and safety risk management and organisational culture relating to health and safety.
It says the "difficult relationship" between the Maritime Union of New Zealand and the company had, at times, "hampered" health and safety improvements.
"It is essential that all parties work collaboratively to support [health and safety]," it adds.
Under the Port Companies Act, the council does not have oversight of operational matters at POAL, so any changes are at the port's discretion.
However, Goff says the council as an owner it has a responsibility to address what is "clearly a serious problem".
"The reviewers make a number of recommendations to improve health and safety at the ports, including new requirements for the ports chief executive to prioritise safety over productivity and profitability, improve trust and communication between management and staff, and for a new health and safety manager to report directly to the chief executive and the board," he explains.
"I have made it very clear to the chair of the ports that changes need to be made to the way the ports run and it is my expectation that he and the board will hold management accountable for these changes. Council in turn will hold the board accountable."
Bill Osborne, board chairman, acknowledges the culture of health and safety at POAL has been poor and has fully committed the board to implement the recommendations of the review.
"I now expect Ports of Auckland to implement these recommendations without delay and more importantly to hold management to account on monitoring and compliance," he says.
POAL issued a response to the report on March 30 and and says completing the review's 45 recommendations to the standard desired is a "significant challenge".
"Many of the recommendations require safety cultural changes which naturally take time. We believe we are up to this challenge," the company says.
"We will regularly report our progress on completing these recommendations to our employees, shareholder and the wider public.
"We welcome the opportunity and direction that this report gives us, and we are determined to deliver the change that is needed."
To read the full health and safety review, click here.