Hatchbacks take final flight
FRIDAY FUNNY: Car-jumping competition delivers plenty of crowd-pleasing smashes. PLUS – video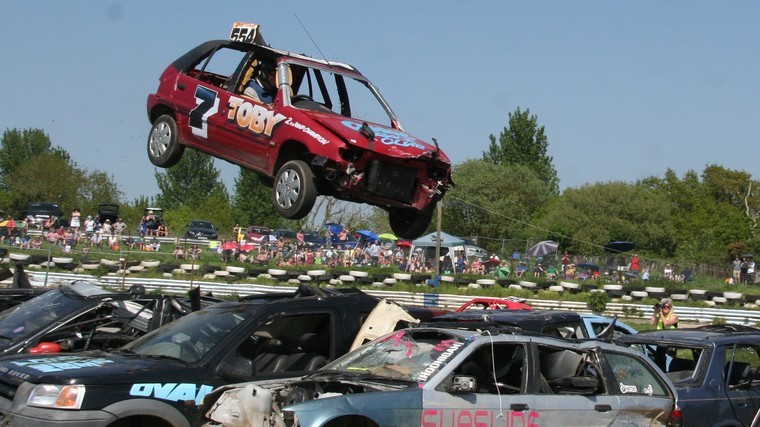 Competitive drivers accept crashes are a part of motorsport but there aren't many events where it's an almost guaranteed experience for all of those taking part.
However, that is the case in the UK's annual Car Jumping Championships held at Angmering Raceway in West Sussex. The venue also laid on an extra competition this month to celebrate the Queen's Platinum Jubilee.
The entertaining contests see participants drive beaten-up hatchbacks as fast as they can over a ramp in an attempt to fly over a line of old cars and land safely on the opposite side.
Unsurprisingly, the result often involves the crunch of metal on metal and plenty of drivers end up with their car on its roof. Some of those seeking an extra thrill take on the aerial challenge while towing a caravan.
Clearing the line of cars is no guarantee of success with competitors not only ranked on the height and distance of their jump, but also the reaction they receive from the crowd.
Autofile will be bringing you a Friday Funny online every week and we would love to see any entertaining videos, pictures or stories related to all things automotive that you know of or want to share. Email them to editor@autofile.co.nz.